Pedestrian Struck By Tractor Trailer On I-75 In Calhoun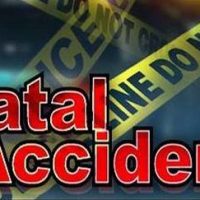 A tragic accident on I-75 in Calhoun, Georgia, resulted in the death of a 78-year-old pedestrian, Oscar George Washam. The incident occurred on a Saturday, around noon, when Washam, having parked his vehicle on the right shoulder of the interstate, was attempting to secure a loose pipe on a camper trailer. He was in the right lane of the northbound lanes when a tractor trailer hit him. Unfortunately, the Gordon County Coroner's Office pronounced him dead at the scene. Washam was traveling with his wife when the accident happened.
Regarding tractor-trailer accidents in Georgia, as of September 2021, the Georgia Governor's Office of Highway Safety reported that there were 179 fatalities involving large trucks in 2019. Furthermore, large trucks were involved in 4.8% of all vehicle crashes in the state.
Specifically in Atlanta, the situation is particularly concerning due to the city's position as a major transport hub. Atlanta's Interstate-285 was noted as the deadliest interstate in the United States for two consecutive years (2013 and 2014) according to the National Highway Traffic Safety Administration. Factors like high traffic volumes, congested roadways, and aggressive driving have contributed to a significant number of truck-related accidents.
Meanwhile, in Calhoun, where this tragic accident took place, available data up to 2021 suggests that while the overall number of accidents is lower due to its smaller population compared to Atlanta, the risk of tractor-trailer accidents remains significant given its location on a major interstate.
The increased likelihood of severe injuries and fatalities in tractor-trailer accidents underscores the importance of traffic safety regulations and driver awareness, especially in areas with high commercial vehicle traffic.
Contact Our Experienced Atlanta Tractor Trailer Accident Lawyers
Navigating through the aftermath of a truck or pedestrian accident can be overwhelming. If the accident was a result of someone else's carelessness, you might be eligible to claim compensation for your losses. Contact Atlanta truck accident lawyers at Shiver Hamilton Campbell today for a complimentary consultation so we can assist you in this challenging time.
Source: https://coosavalleynews.com/2023/06/pedestrian-struck-by-tractor-trailer-on-i-75-in-calhoun/