Our Team
From the moment we are retained, your problems become our passion.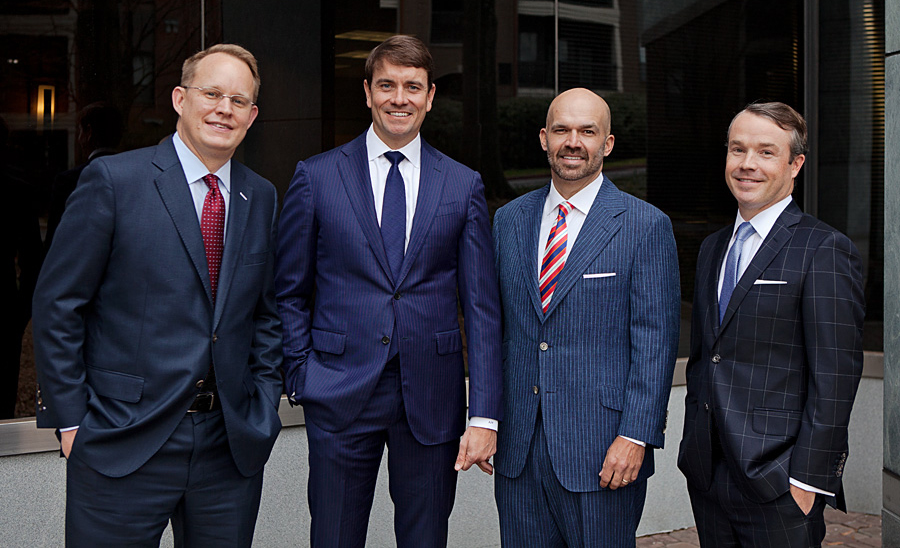 We are not a volume firm like the attorneys you see advertising on television. At Shiver Hamilton Campbell you will never feel like a number or a file on a shelf. If we represent you or your loved one, you have trusted us with one of your most important assets. We take your trust seriously. That is how we differ from 99% of other firms. We answer your calls, we return your emails, we listen to your concerns. And we get results.
What makes Shiver Hamilton Campbell different?
Many of our accident attorneys started on the other side of personal injury cases. We represented and defended large corporations, hospitals, and big organizations. Because of that, we fully understand what our clients are up against and the unique challenges each may face. Today, we are trial attorneys devoted to helping those in need. We bring to the table decades of experience to help you gain equal footing against large corporations. We give each client and each case individualized attention, and we pride ourselves in fighting for the rights of the injured.
We do not believe in accepting quick settlements and prepare each case as if it would go to trial. Our results illustrate our dedication and skill. Over the past three years, we have successfully recovered over $100 million for our clients, helping them reach seven and eight figure verdicts. Many of the claims we settle far exceed maximum insurance settlements available in Georgia.
At Shiver Hamilton Campbell, our skilled team of personal injury attorneys approaches each case with compassion and conviction. We stop at nothing in the pursuit of the best outcome possible for our clients. From the moment we are retained, your problems become our passion.
Firm Speaking Engagements
2023
Atlanta Bar Association Litigation Section, Jury Trial Voir Dire Panel Discussion, March 2023
"Best of Speaker Series", Best of Negligent Security, Atlanta, Georgia March 2023
2021
Case Metrix SETTLING CASES DURING COVID-19: A PANEL DISCUSSION
Featuring Judge Alvin T. Wong, Jeff Shiver and Alan Hamilton of Shiver Hamilton Campbell and Bill Casey, Jr. of Swift Currie McGhee & Hiers
2020
Insurance Litigation in a Post-Pandemic World: COVID-19 has changed court proceedings and trials in a short period of time. What effect will the pandemic have as we move forward in the court system? During the webinar, attorneys from the defense and plaintiff side, as well as a jury consultant, will provide an inside look into jury trials and juror attitudes in the post-pandemic world.; July 30, 1-2 PM
2019
Bad Faith: Did the Insurer Abuse Their Power?; Ethical Considerations in Auto Injury Litigation, Auto Injury Cases From A to Z, NBI Seminars, December 2019.
2018
Mastering Opening Statements, "Show Me CLE" Georgia Trial Lawyers Association (GTLA) Workshop; Savannah, Georgia; January 2018
Opening Statements, Tips and Strategies, Plaintiff's Personal Injury CLE, Institute of Continuing Legal Education in Georgia (ICLE), February, 2018
2017
Maximizing Damages, Plaintiff's Personal Injury Workshop, Institute of Continuing Legal Education in Georgia (ICLE), February 2017
Georgia's Direct Action Statute: Two Bites at the Apple?, Truck Wreck Cases, Institute of Continuing Legal Education in Georgia (ICLE), March 2017
Direct Examination of Expert Witnesses, General Practice and Trial Institute, Institute of Continuing Legal Education in Georgia (ICLE), March 2017
Efficient Trial Preparation Strategies, Auto Torts Seminar, Georgia Trial Lawyers Association (GTLA); Destin, Florida, July 2017
Efficient Trial Preparation Strategies, Auto Torts Seminar, Georgia Trial Lawyers Association (GTLA); Destin, Florida, July 2017
Various Ways to Ask for Money Damages, Trial Advocacy Seminar, Institute of Continuing Legal Education in Georgia (ICLE), November 2017
GTLA Annual Seminar 2017, Opening Statements
ICLE Litigation Soup to Nuts, 2017, Trial Preparation
2016
Maximizing Damages for Catastrophic Personal Injury and Wrongful Death Victims, ICLEGA; January 2016
The Golden Age of Torts, Superstar Plaintiff's Lawyers Best verdicts of 2015 ($29,250,000 verdict), ICLEGA January 2016
Carlson on Evidence Seminar, 2016, The Visual Trial
Trial Strategies from Shiver Hamilton Campbell's Recent $29,250,000 and $3,700,000 verdicts, Essential Torts Workshop, Georgia Trial Lawyer's Association, February 2016
Handling Big Cases, Institute of Continuing Legal Education in Georgia (ICLE), March 2016
Premise Liability Cases from Plaintiff's Perspective, Large Atlanta Defense Law Firm Annual Legal In-house CLE, May 2016
Techniques for Getting Value out of Automobile Crash Cases, Plaintiff's Personal Injury Practice, Institute of Continuing Legal Education in Georgia (ICLE), September 2016
Damages in Chronic Pain Cases, Holiday Seminar, Georgia Trial Lawyer's Association, December 2016
ICLE Superstar Personal Injury Greatest Hits, 2016
2015
Judges and Lawyers Panelist, Carlson on Evidence, ICLEGA, January 2015
Dominating Expert Witnesses, Carlson on Evidence, ICLEGA, December 2015
2014
Presenting Evidence at Trial: Effective Deposition/Cross Examination Strategies, Atlanta Bar Association CLE, January 2014
 Demand Letters and Demand Packages: Nothing Gets Settled Without Them, ICLEGA, September 2014
Practice Pointers: Leading with Results & Involvement, Georgia Trial Lawyers Association (GTLA) LEAD, November 2014
GTLA Holiday Workshop, Discovery: Update on Pending Changes to the Federal Rules and 'E-Discovery' Legislation in Georgia, December 2014
2013
ICLE Successful Plaintiff's Personal Injury Practice:  Proving Future Damages, September 2013
Effective use of Georgia's Offer of Settlement Statute (O.C.G.A. 9-11-68); November, 2013
GTLA Fall Workshop, Pre-trial Motions, October 2013
Litigation Tips and Techniques; Gate City Bar Association Litigation Committee Seminar; October 2013; Atlanta, Georgia
ICLE Product Liability:  Evidence Code Changes, February 2013
Premise Liability: How to Prove your Case with Defendant's Documents; GLTA Annual Seminar; March 2013; Atlanta, Georgia
GTLA Torts Workshop, March 2013
GTLA Annual Seminar, Auto Section, 2013
2012
Southern Trial Lawyers, February 2012
Superstar Personal Injury Lawyer; Best Verdicts 2011, Institute of Continuing Legal Education in Georgia (ICLE); March 2012
ICLE Trial & Error, March 2012
Presenting Damages to a Jury; Georgia Trial Lawyers Association (GTLA) Annual Seminar; Atlanta, Georgia; April 2012
Investigating Car Wrecks and other Litigation Tactics; ICLEGA; October 2012; Atlanta, Georgia
2011
Opening Statements for Plaintiff's Lawyers, Atlanta Bar Association CLE, January 2011
ICLE of Georgia "Superstar Personal Injury Greatest Hits," March 2011
Discovery and Trial Tactics in Personal Injury Cases, Institute of Continuing Legal Education in Georgia (ICLE), March 2011
Discovery and Trial Tactics in Cases Against Trucking Companies, Institute of Continuing Legal Education in Georgia (ICLE), March 2011
Premises Liability; Georgia Trial Lawyers Association (GTLA) Annual Seminar; Atlanta, Georgia; May 2011
Presenting Damages in Rural Venues; Georgia Trial Lawyers Association (GTLA) Fall Workshop; Savannah, Georgia; October 2011
GTLA Annual Seminar, New Lawyers Division, Spring 2011;
2010
GTLA Annual Seminar, Products Liability Section, "Suing Foreign Manufacturers," Spring 2010
AIEG Spring Seminar 2010, "Recent Preemption Fights in Auto Products Liability"
AIEG Auto Focus Fall Seminar 2010, Bonus Section: Effective Use of Other Similar Incident Evidence
2009
Effective Trial Techniques; Georgia Trial Lawyers Association (GTLA) Annual Seminar; Atlanta, Georgia; April 2009
Trial Techniques; Moderator of panel discussion; Georgia Trial Lawyers Association (GTLA) Fall Workshop; Savannah, Georgia; October 2009
AIEG Spring Seminar 2009, Bonus Section: What Makes a Good Product Liability Case
2008
Auto Products Liability Paralegals Seminar: Seat Back Defect Cases, Fall 2008
2007
Demonstrative Evidence, Trial Advocacy Seminar, Institute of Continuing Legal Education in Georgia (ICLE), December 2007