Alan Hamilton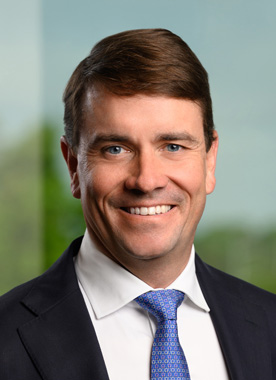 Partner
Alan Hamilton focuses his law practice on significant personal injury cases, wrongful death, and business torts. Alan has helped numerous clients obtain seven- and eight-figure verdicts and settlements during his career. He has represented individuals and appeared before courts in twelve different states. Prior to co-founding Shiver Hamilton Campbell, Alan practiced with a nationally recognized trial firm and served as a federal judicial law clerk. Since its founding in 2011, Shiver Hamilton Campbell has obtained a series of outstanding jury verdicts, many of them far exceeding the insurance company's best offer.
Alan decided early on to dedicate his career to representing injured victims of negligence and corporate wrongdoing, turning down multiple job offers from corporate defense law firms to pursue a law practice representing plaintiffs.
Alan has been recognized as "Legal Elite" by Georgia Trend Magazine, and as a "Super Lawyer" by Atlanta Magazine. Alan holds an "AV-Preeminent" peer-review rating from Martindale-Hubbell Lexis-Nexis, which is the highest rating available. Alan has also been named to "Top 40 under 40″ by the National Trial Lawyers Association and by the American Society of Legal Advocates.
Listen to Alan Hamilton Discuss a Complex Wrongful Death Case on The Great Trials Podcast
Alan's practice and experience covers a wide range of catastrophic injury cases, including trucking, tractor-trailer and other commercial motor vehicle crashes, motorcycle and other automobile cases, negligent security premises liability, product liability, log truck cases, dram shop (alcohol) liability, road defect cases, workplace injuries, fire and explosion injury cases, premises liability, and wrongful death. He has tried numerous cases to verdict and successfully represented clients in appellate courts in Georgia and other states.
Alan is involved in numerous legal and civic organizations. He has served on numerous non-profit boards, including Skyland Trail Advisory Board and Third Lens Ministries. Alan is Education Chair of the Georgia Trial Lawyers Association and a member of the GTLA Executive Committee. Alan has also served the past several years on the Georgia State Bar Task Force/Committee on E-Discovery. In addition to his service, Alan is a frequent speaker and presenter at Continuing Legal Education conferences and seminars. Alan is also a member of Buckhead Church, where he serves as a community group leader. Alan and his wife, Morgan Henritze Hamilton, live in Atlanta with their four sons.
Education
University of Georgia School of Law, Athens, Georgia
Juris Doctor, Magna Cum Laude honors:
Order of the Coif
Order of Barristers
Pupil, Joseph Henry Lumpkin Inn of Court
Best Oralist, Talmadge Moot Court Competition
Best Brief & National Finalist, Prince Evidence Competition Brooklyn Law School
Region Champion and Best Brief, The National Moot Court Competition
Law School Alumni Association Scholarship
Auburn University
B.S.B.A.
Major: Accounting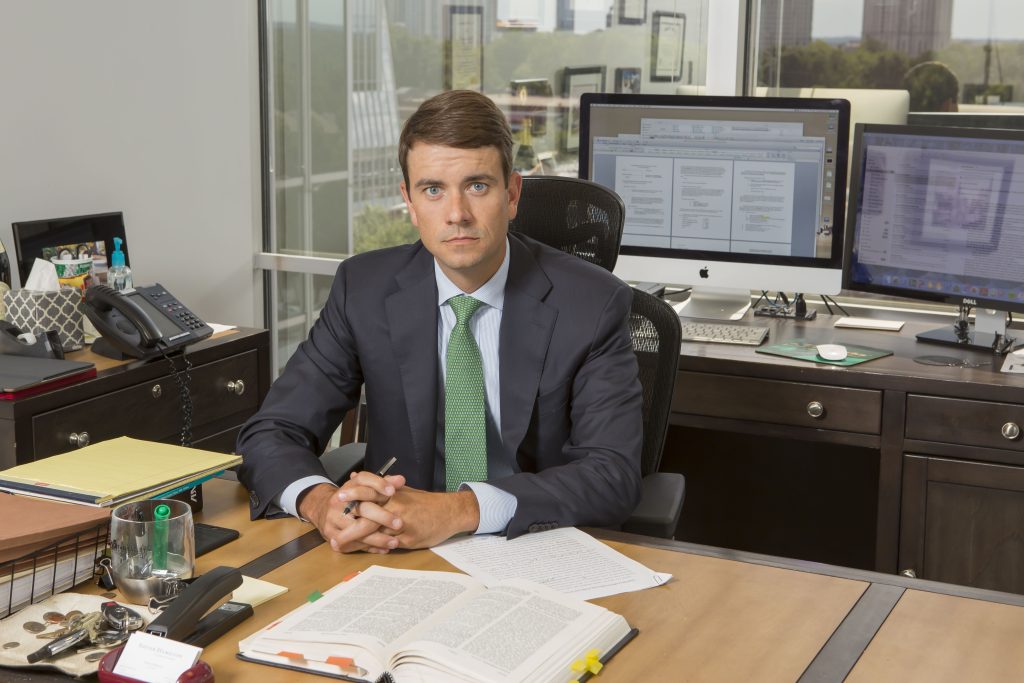 Honors and Awards
Georgia Super Lawyers, Top 100
Super Lawyers Georgia Rising Stars
Georgia Trend's Legal Elite
National Trial Lawyers Top 40 under 40
Top 100 Trial Lawyers in Georgia by The National Trial Lawyers: 2013-present
Chosen by Fulton Daily Report as "Rising Star" 2014 (Top 40 lawyers in Georgia under 40) (2014)
Martindale-Hubbell "AV" Preeminent Rating (highest rating possible)
GTLA "Courageous Pursuit of Justice Award" 2016
Daily Report Jury Verdict Hall of Fame
Bar Admissions
Georgia
Georgia Court of Appeals
Supreme Court of Georgia
United States Court of Appeals for the Eleventh Circuit
U.S. District Court Northern District of Georgia
U.S. District Court Middle District of Georgia
Pro Hac Vice Admissions have included AL, AK, FL, MD, NV, NY, SC, TN and VA
Representative Cases
Hilario v. Newell Recycling of Atlanta, Inc. – $29,250,000 Premises Liability Verdict, Fulton County State Court.
Gomez-Mendez v. JAMCO, et al. – $20,000,000 Premises Liability Verdict, Clayton County
Wheeler v. Ford Motor Company – $17,000,000 Auto Product Liability Jury Verdict, Clayton County State Court
A&G Trucking, Inc. v. Pitts, 306 Ga. App. 718, 703 S.E.2d 134 (2010) ($5.47 million jury verdict; affirmed on appeal)
McKenzie v. Lee Supply Co. – $2,250,000 Commercial Auto Wreck, Dekalb County State Court.
Jones v. Restaurant Depot, – $1,975,000 Premises Liability Verdict, Fulton County State Court.
Cox v. Grant – $1.4 Million Auto Negligence Verdict, Henry County State Court
A&G Trucking, Inc. v. Pitts, 306 Ga. App. 718, 703 S.E.2d 134 (2010) (affirming $ 5.47 million jury verdict)
Estate of Pitts v. City of Atlanta, 312 Ga. App. 599 (2011)
Flores v. Exprezit! Stores, 289 Ga. 466 (2011) (amicus curiae for Ga. Trial Lawyers Association) (holding that convenience stores are subject to Georgia's dram shop law prohibiting sales of alcohol to visibly intoxicated persons who are soon to be driving)
Williams v. Taser Intern'l, Inc., 2008 WL 192991 (N.D. Ga. 2008) (striking all 12,000 of Defendant's privilege claims as a sanction for discovery and privilege log abuse)
Ford Motor Co. v. Gibson, 283 Ga. 398, 659 S.E.2d 346 (2008) (affirming issue preclusion sanction and $13 million verdict)
Flax v. DaimlerChrysler Corp., 272 S.W.3d 521 (Tenn. 2008), cert denied, 129 S. Ct. 2433 (2009) (affirming punitive damages product liability verdict)
Speaking Engagements
Panel discussion regarding trucking litigation for the Georgia Trial Lawyers Association New Lawyers Division. Covered topics ranging from direct action, to venue, to evidence to seek in discovery, May 2021.
GTLA Annual Seminar 2017, Opening Statements
ICLE Litigation Soup to Nuts, 2017, Trial Preparation
Carlson on Evidence Seminar, 2016, The Visual Trial
ICLE Superstar Personal Injury Greatest Hits, 2016
GTLA Holiday Workshop, Discovery: Update on Pending Changes to the Federal Rules and 'E-Discovery' Legislation in Georgia, December 2014;
ICLE Successful Plaintiff's Personal Injury Practice: Proving Future Damages, September 2013;
GTLA Fall Workshop, Pre-trial Motions, October 2013;
ICLE Product Liability: Evidence Code Changes, February 2013;
GTLA Torts Workshop, March 2013;
GTLA Annual Seminar, Auto Section, 2013;
Southern Trial Lawyers, February 2012;
ICLE Trial & Error, March 2012;
ICLE of Georgia "Superstar Personal Injury Greatest Hits," March 2011;
GTLA Annual Seminar, New Lawyers Division, Spring 2011;
GTLA Annual Seminar, Products Liability Section, "Suing Foreign Manufacturers," Spring 2010;
AIEG Spring Seminar 2010, "Recent Preemption Fights in Auto Products Liability";
AIEG Auto Focus Fall Seminar 2010, Bonus Section: Effective Use of Other Similar Incident Evidence;
AIEG Spring Seminar 2009, Bonus Section: What Makes a Good Product Liability Case;
Auto Products Liability Paralegals Seminar: Seat Back Defect Cases, Fall 2008;
Professional Associations and Memberships
State Bar of Georgia
American Bar Association
Southern Trial Lawyers Association
Georgia Trial Lawyers Association
American Association for Justice
National Trial Lawyers Association
Joseph Henry Lumpkin Inn of Court
Atlanta Bar Association
Public Justice Foundation
Federal Bar Association
Published Works
Trial Practice and Procedure (Co-Author), 62 Mercer L. Rev. 339, 2010.
Trial Practice and Procedure (Co-Author), 60 Mercer L. Rev. 397, 2008.
Trial Practice and Procedure (Co-Author), 59 Mercer L. Rev. 423, 2007.
Past Employment Positions
Law Clerk to William M. Acker, Jr., United States District Court for the Northern District of Alabama,
Butler, Wooten & Fryhofer, LLP, Atlanta, GA