Atlanta Premises Liability Lawyers
The Atlanta premises liability lawyers at Shiver Hamilton Campbell have achieved numerous multi-million dollar recoveries for victims injured at unsafe properties. Owners of property and businesses have a duty to protect their customers and tenants from unreasonable dangers. Georgia law requires these individuals and entities take minimum steps to learn of dangerous conditions on their property and to correct those dangers so their customers and tenants do not get hurt. When the property owner does not correct the unsafe condition and someone is injured, the injured person may have a claim. These types of cases are generally called "premise liability" claims.
It is important to remember that just because someone is injured on someone's property does not mean the property owner or operator is at fault. It is necessary to show that (1) the business owner had prior knowledge of the hazard and (2) that the business owner did not take reasonable steps to correct the hazard.
There are generally two types of premise liability claims:(1) negligent security and (2) physical injury because of hazard (slip and fall, falling merchandise).
From the moment we are retained, your problems become our passion.
Wrongful Death: We often are called upon to assist families in times of crisis.
Unsafe Premises: When you're seriously injured at work, you and your family face serious challenges.
Car Accidents: If another motorist violates a rule of the road or is careless and causes injury in an accident.
Trucking Accidents: We have won substantial settlements for our clients through obtaining evidence of wrongdoing.
Motorcycle Accidents: Unfortunately, some insurance company defendants will try to "discount" the legal value.
Catastrophic Injuries: After a serious injury, our mission is to provide the grieving family with equal footing.
Shiver Hamilton Campbell isn't your typical personal injury firm. Jeff and Alan are highly-experienced trial attorneys who treat every client like a family member and prepare every case for trial.
Common Types of Atlanta Premises Liability Cases
A premises owner or a property manager has an obligation to act reasonably and try to anticipate and provide for reasonably safe premises. They have an obligation to identify potential hazards that may exist on the premises and could try to guard against those hazards, as to avoid potential injury. These are two different types of premises cases, but the extent of the injuries may qualify the severity of the case.
Due to a variety of reasons, owners or manager may neglect their responsibilities, which could lead to serious injuries and creating the potential for a lawsuit. Common types of Atlanta premises liability cases may be caused by this and could be investigated by an experienced legal advocate. Contact an Atlanta premises liability lawyer today to learn more about what a lawsuit may entail.
Difference Between Premises Liability and Other Personal Injury Cases
The most significant distinction between premises liability and other personal injury cases may be dealing with the status of the individual and the issue of causation. In premises liability cases, a common defense may be to have the case dismissed due to the argument that the premises owner was not responsible or may not have had a duty to secure safety.
Another argument may be that there is a lack of causation between the premises owner's failure to fulfill their duty and the injury to the individual. While those matters could arise in some other personal injury cases, they may be evident in common types of Atlanta premises liability cases such as an apartment complex case.
Common Locations for Atlanta Premises Liability Cases
One of the most common locations where premises liability claims may occur in Atlanta is apartment complexes. This may be due to negligent security cases that occur when there is a failure to address violence or other offenses, which could be dealt with by a property manager or landlord.
Another common place for premises liability claims may be stores and commercial businesses. These areas may have slip and fall accidents resulting in a premises liability case. The lawyer may analyze what caused the individual to fall, how long the hazard was present, and what processes the premises owner, manager, or company had in place to identify and rectify hazards.
Significant Injury Caused by a Premises Liability
In other types of premises liability cases involving significant injury or death through criminal acts on premises, the lawyer may try to determine the extent of an offense on the premises before the incident. The lawyer may identify what the property owner or property manager knew about the offense and what they were doing to deter subsequent, similar future offenses.
A wrongful death has tremendous potential as it involves the full value of the life of the individual. With an injury case, the value may be contingent upon the following:
Extent of medical expenses
Ongoing issues the individual has
Likelihood for future treatment
Any permanent impairment
Negligent Security
Property owners have a duty to provide adequate security for everyone invited onto their land whether they are a private homeowner or landowner, or rent the property as a business. If a property owner does not take the necessary steps to adequately secure their premises, you could file suit.
Slip and Fall
An Atlanta slip and fall lawyer could evaluate the circumstances of your case, explain your rights, and help you avoid mistakes that could jeopardize your claim as you work towards obtaining the compensation you deserve.
Common Cases
A premises owner or a property manager has an obligation to act reasonably and try to anticipate and provide for reasonably safe premises. They have an obligation to identify potential hazards that may exist on the premises and could try to guard against those hazards, as to avoid potential injury.
Duty of a Landowner/Possessor
All landowners in Atlanta have a duty to protect visitors to their property. However, the extent to which they need to look out for their well-being depends largely upon why that visitor was on the land in the first place. Georgia law recognizes no fewer than three classes of visitors, each with their own level of legal protection.
Fault
How liability is determined in premises liability cases may depend on the facts of the case. When there is a slip and fall case, liability may be determined based on whether there was a hazard on the premises that caused the individual to slip and fall and how long it could have been present.
Negligent Security
Many crime victims have no idea they have a meritorious civil claim. Georgia Courts also require landlords, apartment complexes, malls and other businesses to be vigilant and protect their customers and tenants from foreseeable criminal attacks. These laws have developed over time as more tools are available for businesses and apartments to deter crime. For instance, if an apartment complex is the site of numerous violent crimes, the apartment complex has a duty to take measures to try and deter future crimes from occurring for the safety of their tenants and guests.
A significant number of cases involving our Atlanta premises liability lawyers involve representing victims of criminal attacks that could have been prevented with simple security measures. One of the first tasks to evaluate a possible negligent security case is to send records to the appropriate departments to obtain the criminal history of the location. We obtain a "crime grid" which shows all crimes occurring at an apartment complex, a mall or other business address. Our local property liability attorneys retain national experts on property management, criminology, security and crime prevention, in order to assess potential cases and prove that a particular crime could have been prevented with simple security measures.
Elements of Negligent Security Claims
People expect to be kept safe from harm when visiting another person's property. In order to do so, many office and public buildings have security systems, cameras, or security personnel in place to help prevent crime on that property. However, when these systems are not in place, or they fail and a person is injured, that property's owner may be held civilly liable for the resulting injuries.
Lawsuits against landowners and property owners whose inadequate security leads to harm are most often pursued using the legal theory of premises liability. This tort alleges that a property owner's negligence led to the injury of a visitor. There is a specific set of elements that a successful negligent security claim must include in order for that claim to be successful. If you were harmed while on another person's property, a seasoned negligent security lawyer could help you understand the elements of negligent security claims in Atlanta and whether or not those elements may apply to your case.
Duty of an Atlanta Property Owner in Premises Liability Cases
Every landowner has a responsibility to keep their premises reasonably safe for customers, guests, and other visitors. For example, an Atlanta property owner must regularly inspect their land for hazards which could put invitees in danger. A landowner who never inspects their property or corrects issues cannot avoid liability for any subsequent damages that a visitor suffers.
In Atlanta, a property owner's standard of care is defined by what a prudent and reasonable landowner would do under similar circumstances. Ultimately, that is determined by a jury based on the evidence a plaintiff and their legal counsel presents. For help with understanding the duty of an Atlanta property owner in premises liability cases, get in touch with a member of our legal team.
The Dangers of Remaining Unaware of Landowner Obligations
Ignorance of the law is no excuse for a landowner to not keep their property safe. However, ignorance of a hazardous property condition could be a defense because the injured plaintiff has an obligation to prove that the landowner had prior knowledge of the danger and failed to remedy it in a timely manner.
Classifying Visitors
The duty of an Atlanta property owner in premises liability cases depends largely on classifying visitors. For example, landowners owe the highest standard of care to invitees. Generally, invitees are guests allowed on the property for a mutually beneficial purpose. For example, customers in a retail store or guests at a hotel or restaurant would qualify as invitees.
Alternatively, a licensee is not prohibited from entering the property but does not fit the criteria of being invited as a customer. This can include a party guest or a maintenance worker such as a plumber. An invitation to a property can be explicit or implied. For instance, an invitation to a party would be explicit, whereas an implicit invitation would be an open store obviously hoping for customers to enter.
On the other hand, trespassers are owed the least amount of care under the law. Qualifying a person's behavior as trespassing depends on the specific circumstances of their situation. Someone on a residential property without permission or an invitation may be considered a trespasser. Similarly, if a property is fenced or specifically marked to keep out, almost anyone there without explicit invitation would be treated as a trespasser under the law.
Attractive Nuisance Doctrine and Child Injuries
An attractive nuisance is any feature of a property that may entice children to wander onto a property and get hurt. For example, a child is likely to wander onto a property that has a pool without a fence around it and may end up drowning without supervision. A property owner who fails to secure their pool with a fence would be maintaining an attractive nuisance and could be subject to liability for injuries that occur to a child as a result of their negligence.
Government Property
City-owned property entails certain landowner duties under Atlanta premises liability law. It is very important that a person with a claim against Atlanta or any municipal government entity evaluate their case with legal sovereign immunity in mind. This means that even when the state, city, or county acts negligently, it can only be sued under specific circumstances. The concept of legal sovereign immunity originates from when a person could not sue their king and is still used in modern cases.
To file an injury claim against a government entity, a person must first discern whether it is immune from their claim. In Atlanta, there is an ante litem notice requirement which specifies that a person must give specific written notice of their claim to the government agency within a certain amount of time. Additionally, the statute of limitations applies legal time frames for when a claimant can file a civil suit to all types of legal claims in Atlanta.
Duty of a Property Owner in Atlanta and Liability for Third Party Criminal Conduct
A landlord could be held liable for the criminal conduct of a third party on their premises based on their failure to implement adequate security. While a property owner is not automatically responsible for a crime committed against their invitees, they must act reasonably to remove or mitigate the hazard presented by criminal activity. For instance, they could hire security and implement fencing, lighting, cameras, controlled-access gates, and police patrols.
Duty of a Landowner/Possessor in Atlanta
All landowners in Atlanta have a duty to protect visitors to their property. However, the extent to which they need to look out for their well-being depends largely upon why that visitor was on the land in the first place. Georgia law recognizes no fewer than three classes of visitors, each with their own level of legal protection.
A seasoned injury attorney could help you analyze your legal protections when visiting another person's property. They can then analyze the facts that led to your injuries to determine whether the landowner has violated their duty of a landowner/possessor in Atlanta.
Duties Landowners Have to Protect Invited Visitors
The law provides the most protection to people who are given an express invitation to visit another's land. These people are known as invitees and can include guests at a house party, shoppers in a mall, or spectators at a sporting event. According to O.C.G.A. §51-3-1, the duty of a landowner/possessor in Atlanta is to exercise reasonable care in keeping the premises safe for them. The question of what counts as reasonable care is the core question in many premises liability cases.
In general, an invitee must prove that the landowner's negligence contributed to their injury. This can be by not repairing a known structural defect, not taking steps to protect them from a temporary hazard, or even failing to provide adequate security to prevent criminal activity.
Duties Property Owners have towards Other Visitors to their Land
Not every person who enters onto land is invited to do so. The clearest example of this is trespassers. These are people who enter onto private land without the invitation of the owner. O.C.G.A. §51-3-3 states that the duty of a landowner/possessor in Atlanta is not owed towards trespassers and must only refrain from causing a willful or wanton injury. Therefore, a landowner is only responsible for injuries suffered by a trespasser if they intentionally set traps or if the land is so inherently dangerous that no person should enter.
Finally, the last class of people is licensees. Under O.C.G.A. §51-3-2, a licensee is a person who is permitted to enter land for their own benefit or interests. However, this does not include customers, servants, or trespassers. In other words, these are people who enter land without express permission of the landowner but are still legally allowed to be there. Here, the landowner must refrain from causing and willful or wanton injury to the visitor.
Breach of Duty in Negligent Security Claims
For a negligent security claim in Atlanta to prevail, a plaintiff often must show that the breakdown, or lack of, any security system lead to their injury. In order to do so, a plaintiff can illustrate there was a breach of a landowner's duty by proving that:
They entered the land with the permission of the property owner. This can include shoppers in a store, patrons in restaurant or bar, and even tenants in an apartment building.
That the injury was caused in part by the poor security measures taken by the landowner. This can involve introducing evidence that a lock was broken on a door, that the landowner did not employ proper security measures, or even that the area had inadequate lighting.
Damages in Inadequate Security Claims
The final element of negligent security claims is an accurate accounting of the damages. A negligent security claim can demand compensation for any medical costs associated with the injury, money for lost time at work, and any mental anguish that a person experienced due to the incident. A landowner may be responsible for all of these if their inadequate security measures contributed to someone's injuries. To learn more about the recoverable damages in a premises liability case and understand the elements of negligent security claims in Atlanta, an individual should get in touch with an attorney.
Determining Liability in an Negligent Security Cases
All landowners have a responsibility to protect visitors to their land. However, Georgia's law is clear in stating that the level of protection largely depends on the reason the visitor was on the land.
Determining liability in an Atlanta negligent security case includes evaluating the visitor's reasons for being on the land in addition to the actions taken by the property owner prior to the incident. A plaintiff in these cases must show that they were allowed to be on the property at the time of the incident and the landowner's negligent security practices contributed to the assault. A seasoned Atlanta negligent security lawyer could help evaluate claims to determine liability and advocate on behalf of the visitor.
Factors That Could Lead to Injury on Private Property
Even though the landowner may not have invited the assailant onto the land or committed the assault personally, they may still be liable for any injury that results due to negligent security. Factors that can lead to an injury on private property from criminal activity include:
Poor lighting in walkways, alleys, or restrooms
Broken locks or entryway security systems
Non-functioning or non-existent security cameras
Undertrained or negligent staff
Any of these factors may play a role in allowing an assailant to gain the necessary access to commit their crime. An attorney who is working on determining liability in an Atlanta negligent security case may conduct an independent investigation, examine any relevant police reports, and conduct a thorough discovery of the evidence of premises liability.
Negligent Security in Public Places
Often, these public buildings and spaces are immensely large, and at night are usually sparsely populated. Large buildings and spaces often have numerous corridors, isolated areas and walkways, and poor lighting, and when a person is accosted by a criminal in such places, their cries for help may go unnoticed if there is not an adequate amount of security.
On the other hand, some locations such as bars and nightclubs are relatively small and packed with patrons. These locations must take precautionary measures to prevent altercations between patrons. In the United States, crimes caused by a lack of security often occur in the following places:
Hotels and motels;
Parking lots, garages, and decks;
Office buildings;
Apartment complexes; and
College campuses.
Even though it is impossible to prevent all crime, property owners and managers should develop an understanding of their properties and take note if one particular type of crime frequently occurs.
Making Security a Priority in Atlanta
When it comes to the risks of negligent security in Atlanta, many property owners do not sufficiently understand why they should make security a top priority. These properties attract countless individuals, but unfortunately, some of the individuals they attract will be there for criminal purposes.
Depending on the type of property, landlords and property managers can ensure the safety of residents, visitors, and customers by taking the following safety measures:
Hiring an adequate number of security professionals;
Ensuring the area is well-lit;
Strategically placing emergency call buttons in accessible locations;
Installing camera systems and ensuring they are continuously monitored; and
Securing the area with gates, fences, and other barriers.
Often, safety is a matter of warning others. It is simply impossible to prevent every single safety incident but when one does occur, landlords and property management companies should inform the public so they can take the proper precautions and report suspicious activity.
What the Plaintiff Must Prove in a Negligent Security Case
When determining liability in an Atlanta negligent security case, a plaintiff must prove that the landowner's actions failed their duty of care to the invitee. The duty of care refers to a property owner's duty to take reasonable care to prevent harm. The question of whether the property owner's security lapses constitute a failure of this duty is a question for the jury.
When a Property Owner's Actions Count as Negligent Security
Once a person can establish they were invited onto the land, they must provide evidence that a landowner's lack of care contributed to the incident. This examines any actions taken or not taken by the landowner that may have emboldened or encouraged the criminal. While this may not impart any criminal liability on the landowner, their negligence may make them civilly liable for a person's injuries.
In short, a landowner must take reasonable steps to keep visitors safe from harm. When the land is a business, this can include providing adequate lighting, employing well-trained staff, and using security cameras. Private landowners do not need to take such aggressive precautions but may be responsible for the actions of invited guests who commit crimes on their property.
Jury's Role in Negligent Security Cases
Ultimately, the question of whether a property owner's actions were negligent is a question for a jury. A failure to provide security measures that are an industry standard for a business can be a clear sign. A seasoned lawyer could work to discover all relevant evidence and put it to good use in demanding compensation.
Foreseeability in Negligent Security Cases
Whether someone owns a private home or commercial space, property owners must take reasonable steps to protect individuals invited onto their land from harm. The question of what is reasonable is one for a jury to answer. However, they often frame the question in terms of what harm is foreseeable. If the landowner fails to take security measures that could prevent a foreseeable harm, that landowner may be civilly liable for injuries that are the result of crimes on their property.
Foreseeability in Atlanta negligent security cases is, therefore, a key concept for anyone wishing to pursue landowners for poor security. An accomplished negligent security attorney could help you discover evidence concerning the property's past and any steps not taken by the landowner to address security issues.
How the Law Handles the Issue of Foreseeability
The concept of what incidents are foreseeable differs depending on the circumstances. It generally is contingent on the history of the property, crime statistics in the area, any past incidents on the land, the type of property, and the nature of the business. For example, if someone owns a private home who knows most of the visitors who come to their land, they may have a lesser responsibility to provide advanced security systems than a business.
Businesses may have a higher level of responsibility since they are generally held open to the public. They often use security cameras, trained staff, and advanced locks to keep people under control. As a result, a failure to provide any of these systems may be evidence of negligent security.
If a crime occurs on the property of a business, a full investigation into any past incidents, any remedial steps were taken after those incidents, and even an investigation into the surrounding neighborhood may be essential to the case.
Events That are Not Foreseeable
Most incidents are foreseeable. All property owners must take reasonable steps to protect their invited guests from harm. Incidents involving violent crime are rare, yet not altogether unforeseeable.
It may be unforeseeable for a stranger off the street to break into a private home at night and attack a sleeping houseguest. However, it is somewhat more foreseeable that a stranger could wander in during a house party. The more open the event, the more foreseeable an incident could be.
The same logic can apply to attacks that happen at businesses. Areas such as shopping malls that let anyone in off the street should be prepared to deal with any sort of incident. Sports arenas or theaters that only allow ticketed guests can expect a small amount of control over incidents. Similar to questions of whether the security measures taken by the landowner were adequate, the issue of foreseeability in Atlanta negligent security cases is one for a jury to consider.
When we take a case, we take it personally.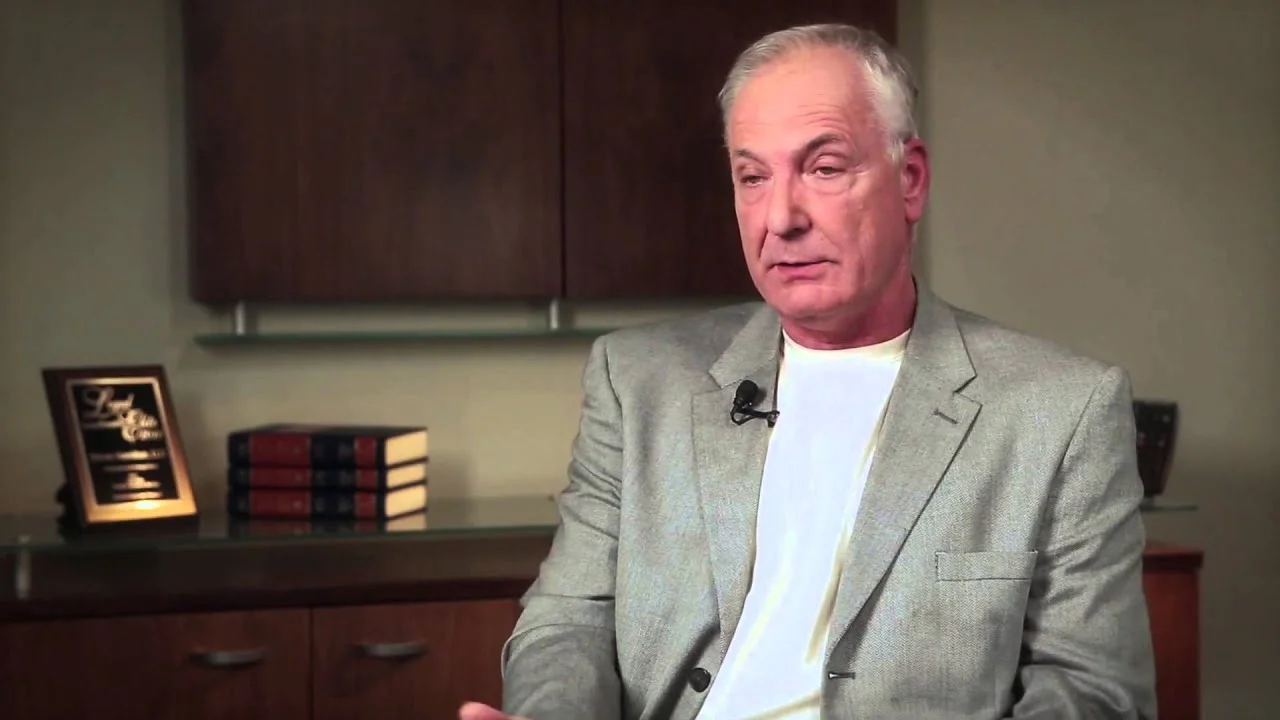 Physical Injury Due to Hazard
There are many physical hazards that can injure someone at a public business. Falling merchandise off a shelf at a retail store, leaking air conditioning units causing slippery walkways, unsecured doors/infrastructure that falls and impacts someone. The scenarios that warrant the attention of an Atlanta premises liability lawyer are endless.
In every case it is necessary to prove that (1) the business owner knew (or should have known) that a hazard existed, (2) the business owner did not do enough to prevent the injury, (3) that the injured person was unaware of the hazard and (4) that the hazard caused an injury.
Depending on the type of hazard, it often takes expertise to prove the hazard could have been detected and corrected.
Contact Our Experienced Atlanta Premises Liability Lawyers Today
Shiver Hamilton Campbell is one of the few law firms in Georgia that has developed an expertise in handling these cases. Located in Atlanta, GA, we relentlessly pursue evidence to prove that the defendants knew of the hazard and did not correct it in time.