Kyle G.A. Wallace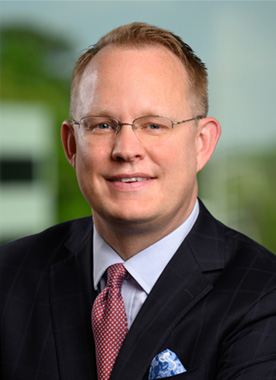 Partner
Kyle focuses his practice on representing people who are seriously injured or have a loved one killed by the negligence of others as well as those who are financially harmed by the wrongful, deceptive, and fraudulent conduct of corporations. Kyle helps people find the justice that they deserve.
Kyle has been recognized as one of the top lawyers in Georgia and named a Rising Star and Super Lawyer by Atlanta Magazine and the Super Lawyers publication.
Kyle has extensive litigation and trial experience, particularly in federal court, where he has served as lead counsel in well over 100 cases. Kyle has appeared in state and federal courts in more than twenty states. Kyle is also an accomplished appellate advocate. He has handled appeals in courts across the country and successfully presented oral argument to multiple federal appellate courts including the Eleventh Circuit as well as the Georgia Supreme Court and Court of Appeals.
Kyle's practice generally falls into three main categories: (1) consumer class actions and mass torts, which often involve consolidated or multidistrict litigation, (2) significant individual personal injury and wrongful death cases, and (3) appellate law.
Prior to joining Shiver Hamilton Campbell, Kyle was a partner at Alston & Bird, a leading international law firm where he spent 12 years defending large companies in consumer class actions, business torts, insurance bad faith, and other high-stakes litigation in courts across the country, including federal multidistrict litigation (MDL). Kyle was the firmwide co-leader of the appellate practice.
Prior to his time at Alston & Bird, Kyle was an Assistant United States Attorney in the Southern District of Georgia.
Kyle attended the University of Georgia School of Law, graduating first in his law school class. Kyle served as a federal judicial clerk to Judge R. Lanier Anderson, III of the Eleventh Circuit.
In 2015, Governor Nathan Deal appointed Kyle to serve on the Georgia Appellate Jurisdiction Review Commission, which was created by Governor Deal to implement recommendations made in a law review article Kyle had co-authored for a law school symposium. This led to Kyle serving as the co-drafter of the Georgia Appellate Jurisdiction Reform Act of 2016, the most substantial change to Georgia's appellate courts in over 100 years. The Act increased the size of both of the Court of Appeals and Supreme Court and modernized the jurisdictional split between the two courts to allow the Supreme Court to operate more exclusively as a certiorari court.
Kyle frequently serves as a panelist, speaker, and contributor to forums and publications on class actions, consolidated and multidistrict litigation, and appellate law.
Kyle presents a one hour free webinar every other month discussing all of the recent decisions of the Georgia Supreme Court of Court of Appeals that are relevant to trial lawyers in Georgia.
Kyle currently serves as a member of the law and briefing committee in the massive Philips CPAP MDL litigation pending in the Western District of Pennsylvania.
Kyle is married to Superior Court Judge Shannon Wallace, who previously served as a three-term elected District Attorney. Kyle and Shannon live in Woodstock with their two teenage children and attend Woodstock City Church. Kyle has served many non-profit organizations including serving as the long-time Vice Chair of the Cherokee Child Advocacy Council, which operates the Anna Crawford Children's Center, and working directly with an organization that serves victims of human trafficking. Kyle is a volunteer football and basketball coach.
Primary Practice Areas:
Trial, Arbitration, and Appellate Practice
Consumer Class Action Litigation
Personal Injury and Wrongful Death
Bad Faith Insurance Litigation