Protecting Yourself After A Road Rage Accident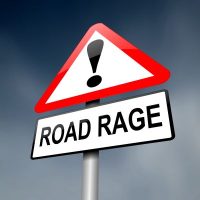 As the number of vehicles on the roads in Atlanta continues to increase and the population surges, congestion on local roads has become an increasingly worrisome problem. Unfortunately, not everyone handles these kinds of stressful situations well and some may find themselves the victims of another driver's road rage. There are, however, a few steps that drivers can take to help de-escalate these situations and protect themselves from suffering additional harm in the event of an accident.
What is Road Rage?
 The term "aggressive driving" started floating around in the 1990's as a label for the types of dangerous behaviors that many drivers started exhibiting during this decade. Aggressive driving includes speeding, following too closely, weaving through traffic, running red lights, and generally driving in a reckless manner. When this type of driving escalates and turns to gestures of anger, verbal aggression, and physical confrontation it falls under the category of road rage. While aggressive driving is a violation of traffic law, road rage can lead to criminal charges.
Tips for Reacting to Road Rage 
Road rage can quickly escalate from gestures of anger and yelling to verbal threats, tailgating, chasing, cutting off other vehicles, and even following another vehicle. Often, these kinds of actions can lead to an accident and further attempts at intimidation or harm. There are a few things that drivers can do to help protect themselves when faced with an angry driver, including:
Putting distance between themselves and the other driver by taking a different route or slowing down;
Ignoring rude gestures, as responding may cause the other driver to act even more erratically;
Avoiding honking except in defensive situations; and
Calling the police if the driver starts following them;
Avoiding going home if the other driver is following, instead looking for a safe, well-lit, public space if stopping is necessary.
If someone actually ends up colliding with a driver who is exhibiting road rage, that person may attempt to engage in a physical altercation. Those who find themselves in this kind of situation should lock their doors immediately and avoid making eye contact with the other driver. It's important to remain calm and refrain from engaging with the person. Individuals who can reach their phones should then call the police to ensure that law enforcement gets there as soon as possible and can de-escalate the situation. If the victim's vehicle isn't badly damaged, he or she could drive to a nearby public space to get some distance from the perpetrator until the police arrive.
Were You Hurt in a Georgia Road Rage Accident? 
Encountering road rage while driving can be extremely frightening and also very dangerous. If you end up the victim of road rage and are involved in an accident as a result, you can and should seek compensation for your losses from the at fault driver. For help defending your legal interests after a crash, reach out to the dedicated Atlanta car accident lawyers at Shiver Hamilton Campbell today. You can reach us by calling 404-593-0020 or via online message.
Sources:
 one.nhtsa.gov/people/injury/research/aggdrivingenf/pages/introduction.html
fox5atlanta.com/news/forsyth-county-man-arrest-road-rage-shooting-ga-400