Common Slip And Fall Injuries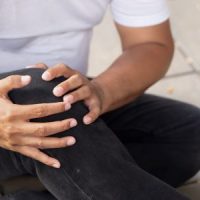 Even those who use the greatest care in their day-to-day lives could end up the victim of a slip and fall accident because of someone else's negligence. In fact, millions of people seek emergency medical care every year in the U.S. because of unintentional falls. The injuries sustained in these kinds of accidents can range in severity from minor bruising and abrasions to much more serious injuries, like broken bones and traumatic brain injuries (TBIs). If you suffered an injury in a slip and fall accident, you could be entitled to compensation for your losses. To learn more, reach out to our legal team today.
Abrasions, Bruising, and Lacerations 
Abrasions, bruising, and lacerations are some of the most commonly sustained slip and fall injuries. Abrasions and bruising can be painful, limiting an injured party's movement, but fortunately, are usually relatively simple to treat. Lacerations, on the other hand, can be more serious, often requiring stitches and antibiotics to prevent infection.
Traumatic Brain Injuries 
Even slip and fall victims who are able to reach out and partially break their falls with a wrist or a hand could end up sustaining a traumatic brain injury if their head strikes the floor. The severity of these kinds of injuries will depend on a few different factors, including the health and age of the victim, whether the person fell forwards or backwards, and whether the victim fell from a height. Concussions, skull fractures, and even bleeding in the brain could be the result.
Broken Bones
 Many slip and fall victims sustain broken bones, with the wrists, hands, ankles, and lower legs being particularly at risk of injury. Treating a broken bone can be painful and time-consuming and in severe cases, may require surgical intervention. A slip and fall victim could also end up suffering from dislocations, where the joint pops out of its socket. This is especially common in individuals who fall onto their sides, injuring their hips and shoulders.
Neck Injuries 
Neck injuries, like whiplash, are another common consequence of slip and fall accidents, with many victims who slip and fall backwards sustaining this kind of injury. When the neck snaps forwards or backwards at a high rate of speed, the muscles, ligaments, and tendons in the neck could become strained, resulting in a lot of pain and difficulty moving. While whiplash is treatable, it is very painful and can make it difficult to go about one's day-to-day life or to go to work.
Contact Our Atlanta Office Today 
If you were injured in a slip and fall accident in Georgia, you may be struggling not only with the pain of your injuries, but with the uncertainty of who will cover the cost of your medical bills. You may even be unable to work while you recuperate, further adding to your worries. Fortunately, you don't have to shoulder these burdens on your own, but could seek recovery from the at-fault party responsible for your accident. You can set up a free consultation with a member of our legal team by calling Shiver Hamilton Campbell at 404-593-0020 today. Our experienced Marietta slip and fall lawyers are standing by and prepared to get started on your case right away.
Sources: 
cdc.gov/injury/wisqars/nonfatal.html
law.justia.com/codes/georgia/2010/title-51/chapter-3/article-1/51-3-1