Fatal wreck reported Wednesday afternoon in Bartow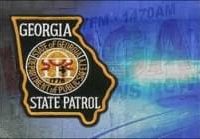 A fatal two-vehicle collision occurred in Bartow County, Georgia, on Highway 41 at Mac Johnson Road, leading to the death of 44-year-old Lawrence Bollinger from Fort Payne, Alabama. The accident, which happened on May 3, 2023, involved Bollinger's white Toyota sedan and a blue Ford F-150.
Bollinger was making a U-turn onto the north side of the highway when his vehicle failed to yield for the Ford, resulting in a collision. Bollinger succumbed to his injuries at the scene, while the driver of the Ford was transported to Cartersville Medical Facility with injuries that were not life-threatening. The accident also affected traffic on nearby connecting roads.
Contact Experienced Atlanta Car Wreck Lawyers Shiver Hamilton
Navigating through the aftermath of a vehicular incident can be an overwhelming ordeal. Doubts about managing the expenses for car repairs and healthcare costs can weigh heavily on your mind. However, if the mishap was a result of someone else's carelessness, you might be eligible to claim compensation for your losses. Contact Shiver Hamilton Campbell today for a complimentary consultation so we can assist you in this challenging time.
Source: https://www.wrganews.com/2023/05/03/gsp-fatal-wreck-reported-wednesday-afternoon-in-bartow/