The Dangers Of Truck Driver Fatigue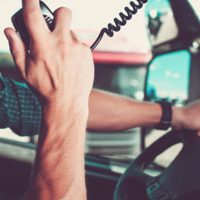 Of the many types of vehicle accidents in which a person can be involved, collisions with commercial trucks have some of the most devastating results, simply because these kinds of trucks are just so much larger than standard passenger cars. Like any type of accident, truck crashes can occur for a lot of different reasons, but some, like truck driver fatigue, have been found to play a particularly important role in truck accidents. In fact, some studies indicate that truck driver fatigue contributes to more than 13 percent of accidents.
Why is Truck Driver Fatigue so Prevalent? 
Drowsy driving among truck drivers has become an increasingly alarming problem in the U.S., a trend that has been attributed to a variety of industry-related factors, including:
Irregular driving schedules;
The necessity of driving through the night;
Employment policies that pay drivers per mile;
Overwork resulting from unrealistic deadlines;
Lax hours of service regulations for drivers who don't cross state lines;
Undiagnosed medical conditions; and
Taking certain types of prescription medications.
Whatever the cause, truck driver fatigue has proven to be dangerous, as drowsiness has a similar effect on the body as driving under the influence, leading to:
Slower reaction times;
Reduced visual acuity; and
Impaired judgment.
Recognizing the dangers posed by drowsy driving, the federal government instituted a series of regulations (hours of service rules) that dictate how long a truck driver can operate a commercial vehicle without taking a break. Unfortunately, many truck drivers fail to abide by these  rules, either as a result of pressure from their employers or in an attempt to increase their income.
Liability for Accidents Caused by Truck Driver Fatigue
 Truck drivers who drive while fatigued or who actually fall asleep at the wheel can be held liable for a resulting accident. This means that accident victims can seek compensation directly from the driver, as well as from the driver's employer. However, in order to recover these damages, either through settlement or litigation, an accident victim will need to provide evidence that fatigue caused the accident in question. This could include everything from eyewitness accounts and video footage of the crash to testimony from an accident reconstruction expert and a copy of the driver's log books. Unfortunately, trucking companies don't always turn over this kind of evidence willingly, which is only one of the reasons why having an attorney on your side can make such a difference in the outcome of a case filed against a large trucking company.
Call Today to Schedule Your Free Consultation 
Filing a legal claim against a well-funded trucking company can be intimidating. Fortunately, you don't need to go through this process on your own, but can work with an attorney who has the experience and resources to give your claim the best possible chance of success. Call the Marietta truck accident lawyers at Shiver Hamilton Campbell for help seeking compensation for your own truck accident-related injuries. You can set up a free consultation with us by calling 404-593-0020 or by completing one of our online contact forms.
Sources: 
ncbi.nlm.nih.gov/books/NBK384974/
fmcsa.dot.gov/safety/driver-safety/cmv-driving-tips-driver-fatigue