Georgia police conduct concentrated commercial vehicle patrol following double fatality crash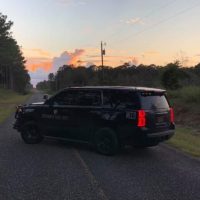 In response to a fatal accident involving a commercial vehicle in Habersham County, Georgia, the Department of Public Safety's Motor Carrier Compliance Division (MCCD) carried out a concentrated commercial vehicle patrol on May 4 and 5, 2023. The enforcement effort led to the identification of 117 driver and vehicle violations, with 26 citations issued. The patrol also resulted in two DUIs related to marijuana, five counts of possession of a controlled substance, one case of marijuana possession, and the suspension of six drivers and four vehicles.
The fatal incident that prompted this action took place on May 2 when a dump truck, driven by 47-year-old Michael Speed, hit a Ford Fusion in slow construction traffic, leading to a multi-vehicle collision. The Ford Fusion was subsequently hit by a Chevy Silverado pickup and a Nissan Murano. The two occupants of the Ford, 82-year-old Bobby Lee Washington York and his grandson Jason York, 37, were killed in the crash. Speed was later arrested and charged with DUI and vehicular homicide.
Contact Skilled Atlanta Fatal Car Accident Lawyers
Engaging the services of a proficient car accident attorney in Atlanta can offer immediate assistance in safeguarding crucial evidence. Additionally, an attorney can provide you with guidance regarding your legal entitlements, represent you in discussions with insurance firms, and in any court proceedings if necessary. They will strive relentlessly to ensure you receive the full compensation you are entitled to. Contact us today for a complimentary consultation to understand how our Atlanta fatal car accident attorneys at Shiver Hamilton Campbell can assist you in this challenging time.
Source: https://cdllife.com/2023/georgia-police-conduct-concentrated-commercial-vehicle-patrol-following-double-fatality-crash/