Several Injured After Deck Collapse in Brookhaven Apartment Complex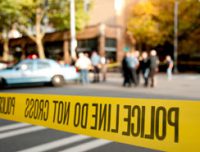 A deck collapsed in Brookhaven, Georgia injuring several people, including a small child. The news reports indicate that a metal deck at Northeast Plaza Apartments off Buford Highway fell when several people were standing on the deck Saturday night. Unfortunately, we see this type of negligence often. When decks collapse, major injuries are usually involved. Witnesses report prior complaints about the deck.
Georgia law requires apartment owners and managers to routinely inspect their buildings, including any walkway, stairwells, and decks. OCGA 51-3-1, requires property owners to ensure that their tenants have a reasonably safe place to live. That includes making sure that decks are not in disrepair.
Our thoughts and prayers go out to anyone that was injured. It will be important for them to obtain witness statements and evidence regarding the prior complaints make sure that the apartment complex does not destroy any evidence.

Unfortunately, apartment complexes usually act only after an incident when it is too late to avoid major injuries.

Here, at Shiver Hamilton Campbell  we pride ourselves on taking a more hands on personal approach to our cases by providing our clients with legal counsel and guidance along the way. If you or anyone you know has been involved in a situation where they were injured due to inadequate maintenance by a building owner, contact one of our attorneys today.