Can an Attorney Help if I Was Assaulted/Sexually Assaulted at an Apartment Complex?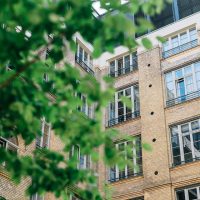 Being sexually assaulted, or otherwise physically assaulted, is one of the worst experiences a person could be forced to endure. What is a person to do after they have been assaulted at an apartment complex? Regardless of whether the assault happened within the unit, in a common area such as a lobby, or outside the building but still on the property, such as in a parking lot, an attorney can help. And they can do this in one of two ways.
The first is that they can help the assault victim go after the assailant directly. If the victim got a good description of the person that assaulted them, or they even personally knew them, an attorney can help hold that person responsible. In addition to being held criminally responsible, an attacker may also be held civilly responsible. Although criminal penalties will require the perpetrator to pay restitution to the state when the victim files a civil lawsuit they can hold the attacker responsible for paying compensation directly to them. This compensation can help recoup the costs of medical bills, property damage, emotional distress, and any other injuries directly related to the attack.
Personal injury lawsuits, particularly those in which the victim does not know who attacked them, can be very challenging. An attorney can investigate the case and gather evidence, but ultimately must be able to find the perpetrator in order to hold them responsible. If they cannot, the victim still has options.
A personal injury attorney may also be able to help the victim hold the landlord or property management company responsible. Landlords have a responsibility to keep their tenants relatively safe on the property. This includes making sure the property is in good repair, that it is secure, and that it has proper lighting and locks on the doors to keep unwanted visitors out.
In addition to these standard requirements, Georgian landlords also have a responsibility to take additional security measures if they can reasonably expect that their tenants will not be kept safe. This means that if a crime has occurred on the property in the past, the landlord should be able to recognize that tenants may not always be safe. In these cases, landlords should go beyond the reasonable standards of care and take extra safety precautions such as hiring a security guard to patrol the parking lot and other common areas.
When the landlord has failed to take these measures, a personal injury attorney can also help hold them responsible for their failure to maintain a safe environment. This could be a case of negligence, the legal concept that most personal injury cases rest on. Filing a lawsuit against a landlord can also be difficult, though. The person filing will have to prove that there were not sufficient security measures, and/or that the landlord should have known crime was a possibility on the property.
Any time a person has been assaulted or sexually assaulted on the property of their home or elsewhere, they should speak to a negligent security attorney who can help them with their case. Victims may be entitled to receive compensation for one or more parties, and an attorney can help them get it.