How to Know When Apartment Complexes are Negligent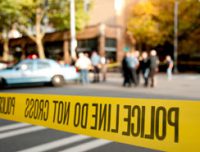 As a renter, you have a right to live in safe apartments. Under Georgia law, apartment security to protect tenants and guests from criminal acts. Renters should ensure that the apartment complex is undertaking all necessary safety precautions to provide a safe living environment before moving into an apartment complex. When looking for a place to live, ask the following questions to the property or leasing manager to ensure that your and your family's safety is a top priority of the apartment complex:
How much crime has been committed on the premises and in the surrounding area in the last few years?
What is the policy and/or procedure for reporting complaints or criminal activity?
Do you employ a security guard or hire an outside company to provide security services?
Is there a security guard on the premises at all times?
How often does the security guard patrol the premises?
Does a courtesy officer live on the premises?
How often does the courtesy officer patrol the premises?
Are there security cameras on the premises?
Who monitors the security cameras?
Do you perform background checks on all tenants?
Do you perform background checks on all employees?
Is there a gate or fence to keep out trespassers?
Ensuring your and your family's safety certainly is an important factor when searching for a place to live. Asking the above questions can provide helpful information in determining whether an apartment complex provides adequate security required under Georgia law. When asking these questions, keep in mind that Georgia Code 51-3-1 requires apartment complexes to "exercise ordinary care in keeping the premises and approaches safe." In certain situations, the mere fact that an apartment complex has a security guard or courtesy officer does not relieve the apartment complex of liability for negligent security. Make sure to inquire as to the security guard's schedule or when the courtesy officer is on duty. The less a security guard or courtesy officer patrols the premises, the more likely it is that the apartment complex does not meet its duty under Georgia law to provide adequate security.
At Shiver Hamilton Campbell, we help individuals that have been faced with life-altering injuries or death caused by another's fault or negligence. Shiver Hamilton Campbell diligently represents victims of violent crimes and holds apartment complexes accountable when the apartment complex fails to provide adequate security for its tenants and guests. The list of questions provided does not guarantee that an apartment complex is safe but provides a guideline for you to determine whether an apartment complex is acting reasonably regarding security.