Shiver Hamilton Campbell Holds Apartment Complex Owners Accountable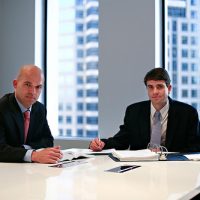 Shiver Hamilton Campbell obtains two settlements in cases involving tragic preventable sexual assaults on the premises of apartment complexes
Shiver Hamilton Campbell's sexual assault attorneys recently obtained two favorable seven-figure settlements in separate cases involving sexual assaults on the premises of apartment complexes.  In each case the Shiver Hamilton Campbell client was a resident of the apartment complex returning to her apartment after work when she was accosted in the parking lot.   In both cases the apartment complexes initially denied any fault.
Shiver Hamilton Campbell filed suit on behalf of the innocent victims and vigorously litigated both cases.  The complexes continued to deny responsibility and retained industry experts to attest that they acted reasonably and that they were in no way responsible for what they contended were unforeseeable and unpreventable attacks.  Despite the denials, over the year plus litigation Shiver Hamilton Campbell ultimately uncovered evidence of prior crimes on the premises and established the apartment complex owner's notice of the prior crime and their failure to act reasonably to attempt to protect their residents and guests from foreseeable crime.  This evidence resulted in significant settlements that will allow the victims to attempt to move past these horrific events and will hopefully prompt the apartment complex owners to act proactively in the future to attempt to protect their residents from crime.
A premises owner in the State of Georgia is required to exercise ordinary care to keep its premises safe.  A premises owner can be liable for criminal attacks on its premises if it had reasonable grounds to apprehend such act would occur, but failed to take steps to guard against it. As these two cases illustrate, Shiver Hamilton Campbell is committed to representing the victims of violent crimes and holding premises owners responsible when they fail to fulfill their duty to keep their premises safe.