Rights of Victims of Unsafe Premises Crimes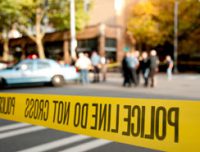 People want nothing more than to live in a place they feel safe.  Unfortunately, a tenant who is bound by a lease agreement may feel forced to remain in a dangerous apartment complex and live in fear of being re-victimized.  However, landlords have a responsibility to their tenants to turn the property over in a reasonably safe condition that is suitable for living in.
You have been the victim of a crime at an unsafe premises and you don't feel safe: What are your rights?
The property must be free of any "latent defects" the landlord could have discovered in the exercise of ordinary diligence.  This responsibility is called the "implied warranty of habitability," and nothing a landlord can put in a lease agreement can relieve him of these duties.  A landlord also has an ongoing duty to keep the premises reasonably safe and to warn or protect tenants of foreseeable hazards.  If the landlord knows that a recurrent crime is occurring on his property or in the immediate vicinity, it may have a duty to provide reasonable security measures.  If a landlord allows the property to deteriorate to such a degree that it becomes an unsafe or unsuitable place to live, the tenant may have the right to move out, regardless of the amount of time left on the lease.
Renters have the right to live in safe apartments.  If you have been the victim of crime as the result of your landlord's negligence, you may be able to recover for your injuries.  If your landlord has continually failed to provide you with a safe place to live, you may also have the right to leave.  Both of these solutions require the expertise of attorneys with years of experience helping crime victims.  At Shiver Hamilton Campbell, our attorneys have successfully handled numerous premises liability cases.  If you believe you've suffered an injury due to a property owner's negligence we'd like to hear from you.