Hit-and-Run Bicycle Accidents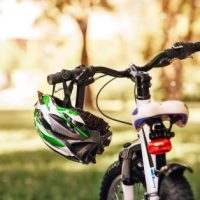 Hit and run accidents occur much more often than most people realize. In fact, Georgia has the fourth highest rate of fatal hit and run accidents in the country. Many of these accident victims are pedestrians and cyclists, who are the most at risk of sustaining serious injuries in a hit and run accident. These kinds of crashes occur for a wide range of reasons. A driver may flee the scene, for instance, because he or she lacks insurance or was driving under the influence of drugs or alcohol. In other cases, the person may simply wish to avoid responsibility for a victim's injuries. Whatever the reason, hit and run accidents often have devastating consequences for the victims.
Legal Obligations of Georgia Drivers 
In Georgia, all drivers are legally required to stop and exchange information with other affected parties after a crash. In fact, drivers are also required to render aid to injured parties by calling for medical assistance or even transporting them to a medical facility. Someone who fails to fulfill these obligations faces felony charges if a victim was seriously injured or killed as a result of the accident. Unfortunately, even these severe penalties aren't always enough to stop a negligent driver from fleeing the scene of an accident. In these cases, injured cyclists have a few different options when attempting to seek compensation for their losses.
Seeking Compensation After a Hit and Run Bicycle Accident 
If a hit and run driver can be identified, either through eyewitness testimony or camera footage, an injured cyclist can seek compensation directly from that person. Unfortunately, many hit and run drivers lack insurance, or lack enough coverage to fully compensate an injured cyclist (whose injuries are typically severe). In these cases, an injured cyclist can attempt to hold the at-fault driver personally liable for the accident by filing a lawsuit against him or her in court. A cyclist who also carries underinsured/uninsured motorist coverage, on the other hand, can seek reimbursement for medical expenses under that policy. Potentially recoverable damages, whether from an insurer or an at-fault driver include:
Past and future medical expenses;
Lost wages and benefits;
Property damage;
Pain and suffering;
Permanent disability;
Emotional distress; and
Wrongful death.
Hit and run cases are also unique in that juries are often willing to award what are known as punitive damages, or damages purely intended to punish an at-fault party for wrongdoing. Drivers who flee the scene of a fatal hit and run accident, for instance, are often required to pay punitive damages to the victim's surviving family members.
Call Shiver Hamilton Campbell for Help 
With offices in Atlanta, Savannah, and St. Simons Island, our legal team has been able to help accident victims across the state of Georgia hold negligent drivers accountable for their actions. To speak with an experienced Savannah bicycle accident lawyer about seeking compensation for crash-related losses after a hit and run accident, call Shiver Hamilton Campbell at 404-593-0020 today.
Sources: 
wsbtv.com/news/local/gwinnett-county/video-shows-driver-plow-into-bicyclist-gwinnett-drive-off-cyclists-say/OLV7K66TSJESRHGUUL72O4H4EA/ 
dph.georgia.gov/health-topics/injury-prevention-program/cdc-core/motor-vehicle-crashes