Crime Grids and the Expectations of a Property Owner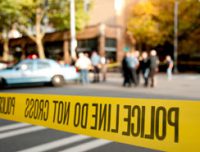 Becoming a victim to crime is a harrowing experience. The prospect of falling victim to criminal activity in your own apartment complex is all the more terrifying. Can owners of apartment complexes be expected to know if crime is occurring on their property and take steps to protect their tenants and guests? Under Georgia law, the answer is yes.
Crime grids: How is a property owner supposed to know if there is an unacceptable amount of crime going on?
Under O.C.G.A. § 51-3-1, a property owner has a responsibility to exercise ordinary care to keep the premises safe for tenants and their invited guests. A property owner can be liable for criminal attacks if she has a reason to anticipate criminal activity on the property, but fails to take reasonable steps to prevent it. When a property owner knows about crimes occurring on the property or in the immediate area, it is foreseeable that tenants and guests on his property will fall victim to substantially similar crimes.
Much of an apartment complex's duties are dependent on its knowledge of the dangerous condition and the threat of criminal activity. But an apartment complex cannot engage in willful ignorance to avoid finding out if there is crime occurring on his property. A property owner has a duty to discover hidden dangers on her property and either keep the premises safe from or warn of those hidden dangers. This means that the owner of an apartment complex may have a duty to find out about crimes occurring on the property and the surrounding areas and provide reasonable security measures to help prevent substantially similar crimes from happening in the future. Apartment complexes can do this by partnering with their local police departments to obtain "crime grids" showing the incidence of reported crimes on the property and the surrounding areas.
Under the Georgia Open Records Act, any member of the public can request records on crimes within a geographic area, including the specific incident reports.  These records are called "crime grids."  Responsible property owners are well aware of this, and can assess the adequacy and effectiveness of their own security and safety measures in light of property specific and neighborhood crime. By regularly obtaining updated crime grids, apartment complexes can assess the level of risk to their tenants and make decisions on appropriate security measures based on that information.
At Shiver Hamilton Campbell, our attorneys have successfully handled numerous premises liability cases and recovered millions of dollars in verdicts and settlements for our clients. If you believe you've suffered an injury due to a property owner's negligence we'd like to hear from you.