Trucking Safety & Regulatory Updates: A Multi-Part Series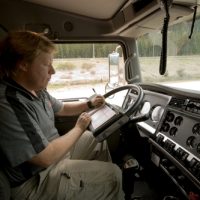 As a practical matter, commercial trucks present special hazards in the event of a collision because of the sheer size and weight of the vehicles. Additionally, many truck drivers have a financial incentive to drive as fast and as far as possible on a daily basis. Holding a trucking company liable for negligent driving can also be complicated, as different companies are often responsible for the tractor, the trailer, and the driver. Often each of these companies is covered by different insurance policies. This complex structure creates a maze of contracts that can make it difficult for an injured person to be fairly compensated. In light of all these facts, government regulation is necessary for the protection of the general driving population. The U.S. Department of Transportation created the Federal Motor Carrier Safety Administration (FMCSA) to undertake this task in 2000. As part of its goal "to reduce crashes, injuries, and fatalities involving large trucks and buses," the FMCSA develops and enforces motor-carrier regulations, in addition to a number of other important functions. Yet the body of regulations governing trucking companies can also be confusing to those unfamiliar with the trucking industry. This multi-part series will discuss some important updates to federal trucking regulations and why those regulations are important to the public.
Trucking Safety & Regulatory Updates: Maximum Driving Time and Electronic Logs
One of the FMCSA's most important safety regulations limits the number of hours a trucker can drive in any given day. This regulation is an important measure aimed at preventing accidents related to driver fatigue. Drivers keep logbooks to document the number of miles and hours driven, both for purposes of compensation and to prove regulatory compliance. Unfortunately, however, some truck drivers violate these limits and keep fraudulent logbooks to show police officers in case they are stopped. To prevent this practice, many trucking safety advocates have encouraged lawmakers to require trucks to be equipped Electronic Logging Devices (ELDs), which automatically track hours, location, speed, and other driving statistics. While many carriers already use these devices, they are not currently mandatory.
The FMCSA has proposed a regulation mandating the use of ELDs.
This proposal is intended to reduce the paperwork associated with trucking recordkeepings, and improve the quality and accuracy of logbook data. Proponents of this regulation say it will "help reduce crashes by fatigued drivers and prevent approximately 20 fatalities and 434 injuries each year for an annual safety benefit of $394.8 million." [1] The FMCSA has not yet issued the final rule on this proposal, but it is expected to be published later this year. The rule would take effect two years after its publication date.
[1] http://www.fmcsa.dot.gov/newsroom/dot-proposes-use-electronic-logbooks-improve-efficiency-safety-commercial-bus-truck
http://www.fmcsa.dot.gov/regulations/rulemaking/2014-05827
http://www.roadsafeamerica.org/get-educated/log-books/