When can a victim of a crime sue the property owner?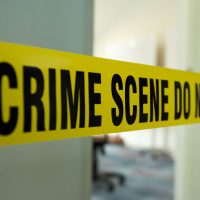 First the Bad News, Then the Good News.
The bad news is, Georgia's general rule is that the property owner is not liable for criminal acts that occur on its premises. This is because the property owner, regardless of the act being criminal or negligent, does not perform it, rather it is an intervening act by a third party.[1]
The good news is that although this general rule remains true today, there is an exception which has become more commonplace in recent years.
Exceptions to general rule: the creation of liability for third-party criminal acts
Under Georgia law, an exception to the general rule that a property owner has no duty to protect invitees from the criminal acts of third parties exists if a plaintiff can demonstrate foreseeability. Foreseeability is heightened and superior knowledge by the owner or occupier of the dangerous condition of the premises. When a land owner has reason to anticipate criminal acts due to prior experience with similar types of crimes, the land owner's duty to exercise ordinary care in keeping premises and approaches safe extends to protecting tenants from third-party criminal acts.[2]
For instance,  if a hotel/motel owner knows that their guests have been subject to numerous crimes on their property and fails to take steps to either warn their guests or in some situations provide security protections, the owner can be liable for personal injuries because of their superior knowledge. Similarly, if an apartment complex is aware that tenants are at risk of being raped or attacked by criminals on property they own because of superior knowledge of past criminal activity, they too can be held civilly liable for damages caused by the criminal.
Proving Foreseeability
A negligent security personal injury victim can demonstrate superior knowledge on the part of a defendant property owner by presenting evidence of prior crimes allegedly known to the owner. However, substantial similarity between the crimes is required. For example, if someone is the victim of a rape then in order to demonstrate that the criminal act was foreseeable (that a guest of the motel may have been attacked by a criminal third party absent adequate security for their protection), then other such similar crimes or instances like forced entries into motel rooms, or other rapes will satisfy the substantial similarity requirement.
The previous incident causing injury does not to be identical to the current crime at issue,[3] all that is required is that the previous criminal activities be sufficient to attract the premises owner's attention to the dangerous condition that resulted in the litigated incident.[4]
Whether or not an offense is substantially similar in nature to other offenses is something experience premises attorneys can explain.
What Plaintiffs Can Do
In any case where a victim of a crime believes that they may be a victim of negligent security, they should consult with counsel as soon as possible. Investigation of the facts while they are fresh is always imperative in such cases. The more evidence of foreseeability and superior knowledge the more likely it is that the landowner can be held liable civilly for damages. At Shiver Hamilton Campbell, our attorneys have successfully handled numerous premises liability cases and recovered millions of dollars in verdicts and settlements for our clients, including a $2.9 million settlement from an apartment complex for a victim of sexual assault.
If you believe, you've suffered an injury due to a property owner's negligence we'd like to hear from you.
---
[1] Perry v. Central R.R., 66 Ga. 746, 751, 1881 WL 3708 (1881); Henderson v. Dade Coal Co., 100 Ga. 568, 28 S.E. 251 (1897); Andrews v. Kinsel, 114 Ga. 390, 40 S.E. 300 (1901).
[2] Morales Vilchez v. ARC Communities 17, LLC, 2010, 704 F.Supp.2d 1294; OCGA § 51-3-1.
[3] Rice v. Six Flags Over Georgia, LLC, 257 Ga. App. 864, 572 S.E.2d 322 (2002), cert. denied, (Jan. 27, 2003); McNeal v. Days Inn of America, Inc., 230 Ga. App. 786, 498 S.E.2d 294 (1998).
[4] Aldridge v. Tillman, 237 Ga. App. 600, 516 S.E.2d 303 (1999); McNeal v. Days Inn of America, Inc., 230 Ga. App. 786, 498 S.E.2d 294 (1998).