The other driver was drunk, can I sue for Punitive Damages?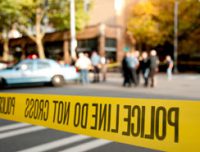 The short answer is Yes! The purpose of Punitive Damages is to punish the Defendant or make the Defendant an example to others in order to deter similar future tortious behavior. To obtain Punitive Damages the personal injury Plaintiff must show a heightened degree of blameworthiness with clear and convincing evidence, such as willful misconduct, recklessness, malice, deceit (fraud), or conscious indifference to consequences.
In Georgia, courts have allowed evidence that the Defendant was (DUI) under the influence of alcohol at the time he caused an accident as tending to show "willful misconduct, wantonness, and that entire want of care which raises the presumption of conscious indifference to the consequences."1
However, just because the Defendant driver was drinking prior to the collision does not mean he is automatically liable for Punitive Damages, nor is it dispositive that the Defendant was cited for DUI in that accident or prior accidents.[1] There are different evidentiary hurtles and burdens which a Plaintiff must overcome because it is in the court's well-reasoned discretion whether to admit evidence of alcohol consumption.[2]
Are Punitive Damages limited?
In 1997, the Georgia Legislature removed the punitive damages cap for torts committed under the influence of alcohol, drugs other than lawfully prescribed drugs administered in accordance with prescription.[3] The only cap on such damages comes from OCGA§ 51-12-12(b). If the jury's award is clearly inadequate or so excessive as to be inconsistent with the preponderance of the evidence the trial court is allowed to order a new trial as to damages only, as to any or all parties, or condition the grant of such a new trial upon any party's refusal to accept an amount determined by the trial court.
What if the Defendant lacks insurance?
While, typically an automobile insurance company will cover liability of its client for Punitive Damages he or she incurs due to drunk driving, the same is not true for an uninsured motorist carrier. Where the Defendant lacks insurance and the Plaintiff's insurance protects against uninsured motorists, the Plaintiff's uninsured motorist carrier cannot be held liable to its policyholder for Punitive Damages against a known or unknown drunken driver.[4] The policy rationale for this is that Punitive Damages are designed to punish the wrongdoer so it would be unfair to subject the Plaintiff's insurance company to punishment when it did nothing wrong.
Going Forward
Given the myriad of evidentiary hurtles and burdens a Plaintiff's best option is to seek the advice of an attorney who specializes in personal injury. Here, at Shiver Hamilton Campbell, we've successfully handled numerous automobile accident cases and would love to hear from you and see if we can serve your needs.
---
[1] Beal v. Braunecker, 185 Ga. App. 429, 364 S.E.2d 308 (1987).
[2] Seitz v. McCullough, 138 Ga. App. 147, 225 S.E.2d 917 (1976) (allowed evidence that the defendant driver's breath smelled of alcohol after the accident)
[3] O.C.G.A. § 51-12-5.1(f), See also Viau v. Fred Dean, Inc., 203 Ga. App. 801, 418 S.E.2d 604 (1992) (prior to 1997 drunk drivers could only be liable for a maximum of $250,000 in punitive damages absent evidence of something more than the mere intent to drink and drive
[4] Roman v. Terrell, 195 Ga. App. 219, 393 S.E.2d 83 (1990); Coker v. State Farm Mut. Auto. Ins. Co., 193 Ga. App. 423, 388 S.E.2d 34 (1989); State Farm Mut. Ins. Co. v. Kuharik, 179 Ga. App. 568, 347 S.E.2d 281 (1986).