Negligent Security Lawsuits: What duties do apartment complexes owe to tenants and guests?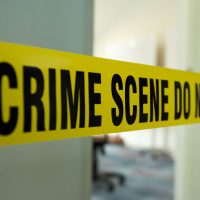 A property owner, or landlord, is not an insurer of the safety of those who come upon the premises or its approaches.[1]  Generally, under OCGA § 51-3-1 a property owner only has a duty of ordinary care to keep his or her premises and the approaches safe, and under OCGA § 14-7-14, to insure that the premises are reasonably suited for their intended purpose and in good repair.[2]
OCGA § 51-3-1 applies to areas of the property over which the landlord has retained control.[3] This means that  the landlord has a duty of reasonable care to keep any common area safe. The landlord owes a duty to its tenants and anyone who may be on the premises with the tenant's permission (friends, guests, family members).
A landlord may be held liable in damages for an injury sustained by the tenant's family, invitees or licensees,employees,and any other person on the premises by the tenant's express or implied invitation.[4] This duty includes keeping the premises safe from dangerous characters where the owner has reason to anticipate or foresee the criminal act, which causes injury to the plaintiff.[5]
In the negligent security context, the property owner will be liable if it had superior knowledge of the existence of the hazard and failed to take reasonable steps within a reasonable period of time. The question of liability turns upon the foreseeability of the crime by the property owner and the property owner's superior knowledge.[6] Unless, the attacks are foreseeable and the landlord had superior knowledge, courts will not hold the landlord or premises liable.
Prior criminal activity can put a landowner on notice of a dangerous condition.  In some cases, property crimes can give notice to a landlord that crimes against its tenants are foreseeable.
Under OCGA § 44-7-14 the landlord's duty towards premises under the tenant's exclusive possession and control, is simply to ensure that those premises are properly constructed and maintained. [7] Thus, when the criminal attack occurs in areas which the landlord has relinquished control to a tenant he or she will generally not be found liable. However, the courts have found a landlord liable for injuries resulting from a criminal break-in where the landlord failed to install adequate locks on the doors to a tenant's apartment when the landlord knew the locks were inadequate, and failed to replace the locks within a reasonable time because inadequate locks could foreseeably result in a break in.[8]
The field of premises liability can be confusing and difficult to navigate. At Shiver Hamilton Campbell, our attorneys have successfully handled numerous premises liability cases and recovered millions of dollars in verdicts and settlements for our clients, including a $2.9 million settlement from an apartment complex for a victim of sexual assault.
If you believe, you've suffered an injury due to a property owner's negligence we'd like to hear from you. Call us at (404) 593-0020 or contact us online for a FREE consultation.
---
[1] Lau's Corp., Inc. v. Haskins, 261 Ga. 491, 405 S.E.2d 474 (1991).
[2] Under OCGA § 44-7-14, where premises are under the tenant's exclusive possession and control, the landlord is not responsible for damages resulting from the negligence or illegal use of the premises by the tenant; and is only responsible for damages resulting from the defective construction or failure to keep the premises in repair.
[3] Plott v. Cloer, 219 Ga. App. 130, 464 S.E.2d 39 (1995).
[4] Waddell v. Wofford Oil Co., 84 Ga. App. 617, 66 S.E.2d 806 (1951); Oglesby v. Rutledge, 67 Ga. App. 656, 21 S.E.2d 497 (1942); See also Wadkins v. Smallwood, 243 Ga. App. 134, 530 S.E.2d 498 (2000); Elijah A. Brown Co. v. Wilson, 191 Ga. 750, 13 S.E.2d 779 (1941); Brandywine Townhouses, Inc. v. Morrison, 200 Ga. App. 425, 408 S.E.2d 422 (1991); See also Habersham Venture, Ltd. v. Breedlove, 244 Ga. App. 407, 535 S.E.2d 788 (2000);
[5] Lau's Corp., Inc. v. Haskins, 261 Ga. 491, 405 S.E.2d 474 (1991)
[6] Sturbridge Partners, Ltd. v. Walker, 267 Ga. 785, 482 S.E.2d 339 (1997); Whitmore v. First Federal Sav. Bank of Brunswick, 225 Ga. App. 768, 484 S.E.2d 708 (1997); Crapp v. Elberta Crate & Box Co., 223 Ga. App. 902, 479 S.E.2d 101 (1996); Piggly Wiggly Southern, Inc. v. Snowden, 219 Ga. App. 148, 464 S.E.2d 220 (1995); Shoney's, Inc. v. Hudson, 218 Ga. App. 171, 460 S.E.2d 809 (1995); Hickman v. Allen, 217 Ga. App. 701, 458 S.E.2d 883 (1995); Ga. Premises Liability § 1:4
[7] See, e.g., Plott v. Cloer, 219 Ga. App. 130, 464 S.E.2d 39 (1995); Godwin v. Olshan, 161 Ga. App. 35, 288 S.E.2d 850 (1982).
[8] Demarest v. Moore, 201 Ga. App. 90, 410 S.E.2d 191 (1991); Warner v. Arnold, 133 Ga. App. 174, 210 S.E.2d 350 (1974); Post Properties, Inc. v. Doe, 230 Ga. App. 34, 495 S.E.2d 573 (1997); Jackson v. Post Properties, Inc., 236 Ga. App. 701, 513 S.E.2d 259 (1999).