Alan Hamilton Interview on Commercial Vehicles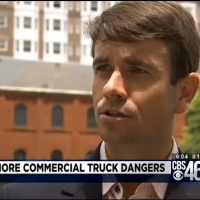 Shiver Hamilton Campbell partner Alan Hamilton was interviewed by CBS 46 in Atlanta following the shocking incident where a cement truck turned over and smashed several cars, one of them carrying former Ambassador and Mayor Andrew Young.
Shiver Hamilton Campbell has a core practice area specialty of handling commercial vehicle and construction accident injury claims. Tragically, these incidents happen on a daily basis throughout Georgia, often with terrible consequences for victims due primarily to the large size and reduced maneuverability of commercial vehicles compared to regular cars and trucks.
Though fortunately it does not appear anyone was seriously injured in the particular incident involving Andrew Young, CBS 46 called on Mr. Hamilton as a legal expert in the commercial vehicle and trucking arena to provide context for its investigative reporting.
Watch the full video of the news report with Alan's interview here.