What Happens At A Deposition?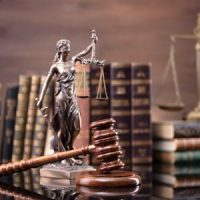 Accident victims who are pursuing personal injury cases in an effort to recover compensation may be required to attend a deposition, alongside defendants and witnesses. Fortunately, accident-related depositions usually follow a specific pattern, so even claimants who have never been involved in civil litigation before can get a good idea of what to expect by speaking with an experienced attorney.
What are Depositions?
After someone files a lawsuit, both parties (the plaintiff and the defendant) will enter into a phase known as discovery, where both will have the opportunity to conduct a formal investigation into the accident. One of the most important tools used in discovery is the deposition, which is an oral examination that is conducted prior to trial. During a deposition an attorney will ask the parties (or witnesses) questions about the details and circumstances of the case in an effort to prepare for trial. The answers to these questions are recorded and can be used during litigation. Depositions are usually scheduled pursuant to subpoenas, or court orders, that require recipients to appear at a specific place (usually an attorney's office or conference room) on a certain date and at a particular time.
Who is Present at a Deposition?
For a civil case, plaintiffs, defendants, and their attorneys will usually be present at a deposition. A court reporter will also be there to ensure that the testimonies are properly recorded. A videographer may also be there to record a video of the testimony provided. Finally, the person being deposed will be present. This could include anyone who knows details about the case, including not only the parties themselves, but also:
Eyewitnesses;
Medical professionals;
Relatives, friends, and coworkers; and
Expert witnesses.
If you have received a summons to attend a deposition, be sure to speak with an attorney about your legal obligations.
What is the Purpose of a Deposition?
Depositions help lawyers prepare for trial by giving them a chance to:
Discover what the other party knows about the case and get an idea of what a witness' testimony will be like;
Gather important details about the accident, including how it occurred;
Create a written record of witness testimony;
Attempt to find inconsistencies in a witness' testimony;
Gauge how a witness could appear in court to a jury or judge;
Evaluate the strengths and weaknesses of the case; and
Determine the credibility of a witness.
Specifically, accident victims can expect to be asked about their personal information, including where they work and their background, as well as details about their health, medical history, and previous injuries. Most questions, however, will revolve around the accident itself and the resulting injuries, including the effects of those injuries on their life. Besides asking questions, attorneys can also make limited objects during depositions. It's important to note that all questions are answered under oath, so the parties must respond truthfully.
Call for a Free Consultation
If you were hurt in an accident through no fault of your own, contact the dedicated Jonesboro personal injury lawyers at Shiver Hamilton Campbell for help. We can prepare you for all phases of litigation, including your deposition. Call us at 404-593-0020 to learn more.
Sources:
law.cornell.edu/wex/deposition
law.justia.com/codes/georgia/2010/title-9/chapter-11/article-5/9-11-30