Why Did An Insurance Company Deny My Car Accident Claim?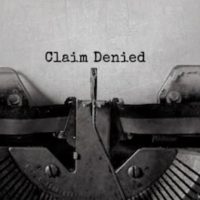 The insurance claim filing process doesn't always go smoothly. In fact, it is not uncommon for a claimant to have to deal with unfairly low settlement offers, an insurer's failure to conduct a speedy investigation, or even the outright denial of a legitimate claim. These situations can be both challenging and confusing to navigate for recent car accident victims. Fortunately, just because a person's claim was denied does not mean that all hope is lost, as there are still steps that claimants can take to recover maximum compensation for their losses.
Reasons for Your Claim Denial
There are a lot of reasons why an insurer could deny your auto accident claim, including because:
The insurance company believes that you, and not the policyholder, were the cause of a crash;
The policy was invalid or lapsed due to nonpayment or a failure to renew an expired policy;
You missed the deadline for filing your claim;
The insurer doesn't believe that you were actually injured in the accident due to a preexisting medical condition or a failure to seek medical attention immediately;
You forgot to file the necessary paperwork when submitting your claim; or
An insurer is engaging in bad faith business practices and doesn't have a valid reason for the denial.
For help discovering the reason for your own claim's denial, call our office today.
Your Legal Options Following a Denial
When an insurer denies your accident claim, the first thing you should do is try to discover the reason for the denial. Then, based on the reasoning, you can take steps to address the problem. If, for instance, you forgot to submit certain documentation or there is some missing information on your paperwork, then you can quickly rectify those mistakes. There may also be exceptions for missing a deadline, such as a medical or family emergency. If, however, the denial wasn't your fault or is a result of bad faith practices, your best bet may be to speak with an Atlanta car accident attorney who can help you appeal the denial.
Appealing a Denied Claim
Each insurer has its own process for appealing a denied claim, so what steps you need to take following a rejection of your own insurance claim will depend on that company's processes. You will undoubtedly, however, have to provide additional proof of the validity of your claim, including pictures from the crash, medical records, police reports, and eyewitness statements. Appealing your claim does not, however, mean that you'll automatically recover compensation. If your claim is denied a second time, you  may need to take your case to court, where you can attempt to hold the at-fault party personally responsible for the crash. If successful, you could recover compensation for your property damage costs, like vehicle repair or replacement, as well as your injury-related medical expenses, and your lost wages.
Contact an Experienced Atlanta Auto Accident Lawyer
If an insurance company denied your auto accident claim, call 404-593-0020 and set up an appointment with one of the dedicated Roswell car accident lawyers at Shiver Hamilton Campbell to learn more about your legal options.
Sources:
law.justia.com/codes/georgia/2010/title-33/chapter-4/33-4-6
oci.georgia.gov/