What Causes Most Rear-End Accidents?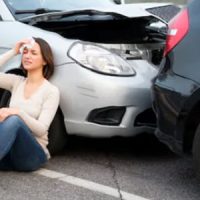 Of the many types of car accidents in which a person can be involved, rear-end collisions are some of the most common. In fact, according to the National Highway Traffic Safety Administration (NHTSA), rear-end crashes account for almost 30 percent of all car accidents in the U.S.
Rear-End Accident Basics 
Rear-end collisions occur when the front of one vehicle collides with the rear portion of another. These accidents can range in severity from relatively minor (fender benders) to extremely serious. It is, for instance, not uncommon for one rear-end collision to spawn a multi-car pile-up, which is one of the most devastating kinds of crashes. In most rear-end accident scenarios, it is the driver in the rear who is presumed to be at fault for the crash. There are, however, some exceptions to this rule, making it especially important for those who are injured in rear-end accidents to reach out to an attorney for help investigating the cause of their crash.
Rear-End Accident Causes 
Rear-end crashes, like any other type of accident, can be attributed to a variety of causes, but most can be linked in some way to driver error, such as:
Driving while distracted;
Tailgating;
Sudden braking;
Speeding; and
Falling asleep at the wheel.
Weather conditions, poor visibility, road hazards, and malfunctioning traffic lights can also contribute to these kinds of crashes. When a rear-end accident can be attributed to a driver's error, however, that person could be found liable for the victim's losses. Seeking compensation is an important step for rear-end accident victims, as the injuries sustained in these collisions are often severe.
Rear-End Accident Injuries 
The injuries caused by a rear-end accident can be minor, moderate, or severe, depending on the speed at which the crash occurred. The most common injuries sustained by victims of rear-end accidents include:
Whiplash, which occurs when the head snaps forwards and backwards upon impact, causing nerve, tendon, and muscle damage;
Back injuries, including strains, sprains, herniated discs, and spinal fractures;
Concussions and other head injuries, which can occur when the head strikes the window, steering wheel, or dashboard;
Bone fractures, especially to the wrists, hands, arms, and knees; and
Facial or eye injuries caused by impact with the airbag, steering wheel, or broken glass.
Diagnosing and treating these injuries can be expensive. Fortunately, injured parties who can prove that their crash was caused by someone else's negligence, could be entitled to compensation for their losses. This includes reimbursement for medical bills, lost wages, property damage, and even pain and suffering.
Were You Injured in a Rear-End Accident? 
If you or a loved one were hurt in a rear-end crash, please call the dedicated Atlanta rear-end collision lawyers at Shiver Hamilton Campbell for help investigating the cause of your accident. You can set up a free consultation by calling our office at 404-593-0020 or by sending us an online message today.
Sources: 
nhtsa.gov/sites/nhtsa.dot.gov/files/analyses20of20rear-end20crashes20and20near-crashes20dot20hs2081020846.pdf
forbes.com/advisor/legal/auto-accident/rear-end-collision/