How Insurance Companies Devalue Car Accident Claims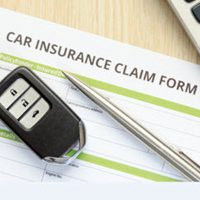 One of the major concerns that people have after being involved in a car accident is how they will go about recovering compensation for their losses. In most cases, this is achieved by filing an insurance claim, either with the driver's own insurer or with the at-fault party's provider. Unfortunately, insurance companies are notorious for using a variety of tactics to devalue a claim in an effort to avoid paying out the entire amount of what they actually owe. Being prepared for these strategies is one of the best ways that accident victims can ensure that they receive the maximum value of a claim.
Disputing Liability for the Crash 
One of the ways that insurance companies try to avoid paying out a claim is to dispute liability. This often takes the form of trying to shift responsibility onto the injured party and thereby reduce its financial obligation. Fortunately, it is possible to counter these claims with strong evidence, like accident scene photos, police reports, and eyewitness interviews. This evidence can be used to reconstruct an accident and prove who was responsible for the crash.
Challenging the Extent and Severity of the Claimant's Injuries 
Another tactic used by unscrupulous insurers to devalue a claim is to challenge the extent of a victim's injuries. They may do so by arguing that the injuries sustained aren't as severe as being claimed by downplaying the impact of those injuries on a victim's day-to-day life, or claiming that medical treatment is unnecessary. In doing so, they will likely scrutinize medical records and obtain the opinion of their own medical experts to challenge an injured party's claims. Insurers also often argue that injuries existed prior to an accident and weren't actually caused by the crash. Again, evidence, such as medical reports, diagnostic tests, and treatments records, can be used to discount these attempts.
Devaluing Property Damage 
In their efforts to minimize their financial obligation to an injured party, insurance companies also employ a number of strategies to devalue the extent of vehicular damage by:
Arguing that the damage to the vehicle existed prior to the accident;
Citing low-cost repair estimates from in-house adjusters that use cost-saving measures, like buying aftermarket parts or only conducting partial repairs; and
Undervaluing the fair market value of the vehicle (in cases where the damage is so severe that the vehicle is deemed a total loss) by relying on generic valuation tools.
These tactics can end up leaving accident victims with settlement offers that are far too low to actually cover the extent of their losses. One of the best ways to avoid being taken advantage of by an insurer in this way is to start working with an attorney who has the resources and experience to see through these attempts.
Schedule a Meeting Today 
By consulting with a personal injury attorney, car accident victims can level the playing field during negotiations with insurers. For help navigating the settlement process, please reach out to the experienced Atlanta auto accident lawyers at Shiver Hamilton Campbell by calling our office at 404-593-0020 today.
Sources: 
oci.georgia.gov/insurance-resources/insurance-claim-tips
rules.sos.ga.gov/gac/120-2-52