What is Highway Hypnosis?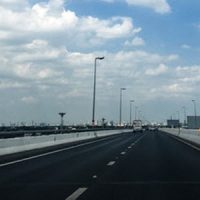 For many people, driving has become a habit. Unfortunately, this has led to a higher number of drivers on the road who are paying less attention to the rules of the road than they should. Often, this takes the form of something referred to as "highway hypnosis", where a driver zones out for stretches of time while driving, usually during long trips. This type of distraction, however, is just as dangerous as more obvious risks, like using one's cell phone while driving.
What Causes Highway Hypnosis? 
Highway hypnosis, or zoning out, occurs when a driver's body goes on autopilot, while the mind is busy elsewhere. Also referred to as "white line fever", because of how focusing only on the white lines on the road can put drivers into a trance, this state is more likely to occur among motorists who are traveling long distances, with long stretches of road starting to feel monotonous. Highway hypnosis, however, can also happen when a motorist drives the same route repeatedly. This could be a work commute, driving to school, or any route that a person drives so regularly that he or she doesn't really have to think about it. Boredom, fatigue, and stress can also contribute to this mental state.
Signs of Highway Hypnosis 
Highway hypnosis isn't something that a driver is usually aware of until something snaps him or her out of it. This state is often accompanied by a feeling of detachment and can leave drivers unable to recall parts of, or certain details about their drive. Feelings of fatigue, distraction, and a lack of focus are often precursors to highway hypnosis. Fortunately, this behavior is avoidable if drivers take specific precautions, including:
Getting a good night's rest prior to the drive;
Taking regular breaks to give a driver time to rest his or her mind;
Staying hydrated, which helps the brain stay focused;
Listening to upbeat music to keep the brain alert;
Attempting to do most of the driving during the day, when people are most alert; and
Maintaining good posture while driving, which can minimize fatigue.
Unfortunately, just because a person takes these precautionary steps does not mean that he or she won't be involved in an accident because of someone else's inattention. When this happens, injured parties can and should seek compensation for their losses, like medical treatment, lost wages, and property damage.
Contact Shiver Hamilton Campbell Today 
Highway hypnosis has become an increasingly common problem in the U.S., where more and more drivers are driving long distances for work. Fortunately, drivers who are injured as a result of someone else's lack of attention are not without legal recourse. If you were injured by a distracted driver, feel free to call the dedicated and compassionate Savannah car accident lawyers at Shiver Hamilton Campbell for an assessment of your legal options. Initial consultations are offered free of charge, so don't hesitate to call us at 404-593-0020 or to contact us online to set up a meeting.
Sources: 
abcnews.go.com/Health/highway-hypnosis/story?id=21098081
ncbi.nlm.nih.gov/pmc/articles/PMC9920901/