How Policy Limits Can Affect Your Car Accident Claim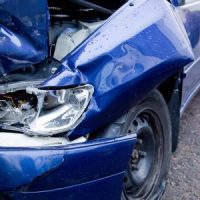 There are a lot of different factors that can affect the outcome of your car accident claim. One of the most important, however, is the type of insurance that you have, as well as the limits of those policies. The latter are particularly critical when attempting to determine the maximum amount of compensation that you can recover from a policy. Read on to learn more about insurance policy limits and how they could affect your own car accident claim.
What are Policy Limits? 
Every insurance policy has a threshold that will limit the maximum payout that an accident victim can expect to receive from an insurance provider. By putting these limits in place, insurance companies can ensure that they are not held responsible for an unlimited amount of damages, thereby managing their financial risk in insuring somebody. Unfortunately, a policy's limits could leave an injured party without enough to cover his or her accident-related losses. In these cases, claimants may need to see compensation from other sources, like a different insurance policy or even from the at-fault driver who caused the crash.
What are the Limits on Liability Insurance? 
The limits for a specific policy will vary depending on the type of insurance that a person has. In Georgia, for instance, drivers are required to carry liability insurance of at least:
$25,000 per person and $50,000 per accident in bodily injury liability coverage; and
$25,000 in property damage liability per accident.
This coverage can be used if a policyholder causes an accident. If the policyholder was not at fault, on the other hand, then he or she will need to file a claim with the other driver's insurer. It's important to note that these are the minimum amounts of liability coverage that a person must carry, so it's possible for a driver to obtain more coverage. There are also other types of policies that an injured party can use when filing a claim, including collision coverage, which pays for damage to a policyholder's car in a crash. Policyholders can seek compensation under these claims regardless of who caused the crash. Drivers can also obtain uninsured/underinsured motorist coverage to help pay for their losses if they are injured in a crash with an uninsured driver. Again, the limits on these policies will vary depending on how much coverage a policyholder pays for.
Will Policy Limits Affect My Negotiations with Insurers? 
When someone is injured in a car crash, he or she can file a claim with the insurance provider of the responsible driver. The limits on these policies, whether they are on the accident victim's policy or the policy of the other driver, can greatly influence the negotiation process. For instance, if the damages that a person suffers are close to or exceed policy limits, the insurer may be more willing to try and settle the claim to avoid litigation and more financial liability.
Call Today for Legal Help 
Having a thorough understanding of insurance policy limits can help ensure that you receive the compensation you deserve after an accident. For an assessment of your own policy limits and how they could affect your claim, please call Shiver Hamilton Campbell at 404-593-0020 and set up a meeting with one of our experienced Marietta car accident attorneys today.
Sources: 
oci.georgia.gov/insurance-resources/auto
dor.georgia.gov/motor-vehicles/insurance