Types Of Insurance Coverage Available To Pedestrian Accident Victims In Georgia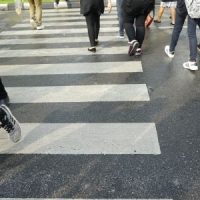 Pedestrian accidents, even when they occur at relatively low speeds, almost always result in serious blunt force injuries for the pedestrian, who doesn't have the benefit of seatbelts and airbags, or even a barrier between themselves and the vehicle. While recovering compensation from the at-fault drivers who cause these accidents isn't always easy, it is possible, often through the at-fault driver's insurer.
Auto Liability Insurance 
An at-fault driver's auto liability insurance policy is usually one of the first places that an injured pedestrian should look when attempting to recover reimbursement for accident-related losses. Unfortunately, many drivers only carry the minimum amount of liability coverage that is required in Georgia, which is $25,000 per person and $50,000 per accident for bodily injury and $25,000 per accident for property damage. While this may seem like plenty of coverage, it is rarely enough to cover pedestrian injuries, which are almost always severe. In these cases, or when a driver wasn't insured at all, an injured pedestrian can look to his or her own auto insurance for coverage.
Uninsured/Underinsured Motorist Coverage
 An underinsured motorist policy could be used to supplement an at-fault driver's coverage when the at-fault driver's liability policy isn't sufficient to cover the victim's losses. If the at-fault driver doesn't have any coverage at all, or if the pedestrian was injured in a hit and run accident, the injured party could also seek compensation from his or her own uninsured motorist policy.
Medical Payments Coverage 
In Georgia, accident victims can also seek compensation through their medical payments coverage. This is an optional type of coverage on auto insurance policies that helps policyholders cover their accident-related short and long-term medical expenses, such as:
EMT and ambulance fees;
The cost of visits to the hospital or ER;
Doctor visit copays;
Surgical costs;
Radiology expenses;
The cost of professional nursing services; and
Medical equipment expenses.
While many people use this coverage when involved in car accidents, it is also often available to injured pedestrians and can be a valuable source of benefits in cases where there is limited liability coverage.
Health Insurance 
Injured pedestrians can also seek compensation for their medical bills from their health insurance providers. However, many policies specifically exclude car accident-related injuries from coverage, in which case, an injured party would need to look elsewhere for compensation.
Call Today for Help with Your Pedestrian Accident Claim 
Of the many types of vehicle collisions in which a person can be involved, pedestrian accidents have some of the most devastating consequences. Unfortunately, many injured pedestrians are unaware of the breadth of their insurance options following this type of accident, or may even be denied coverage unfairly. To ensure that your own claim has the best possible chance of success, call Shiver Hamilton Campbell and set up a meeting with one of our dedicated Savannah pedestrian accident attorneys. You can reach us at 404-593-0020 or by sending us an online message.
 Sources:
oci.georgia.gov/insurance-resources/auto
rules.sos.ga.gov/gac/120-2-28