Georgia Is Home To Some Of Our Nation's Deadliest Highways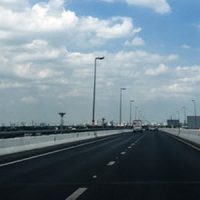 A recent report based on data from the Fatality Analysis Reporting System (FARS) revealed that Georgia is one of the most dangerous states in the country for drivers. Three highways in particular, all of which run through Georgia, have seen an alarming number of car accidents in the last ten years, many of which tragically ended up being fatal for the parties involved. Read on to learn more about a few of the most dangerous roadways in Georgia.
Interstate 95
 The most dangerous highway in the U.S., according to the study, is Interstate 95. High speed wrecks have proven to be common on this stretch of the roadway, a problem that critics believe is compounded by excessive speed limits and a lack of regular patrols and police presence. Speeding is not, however, the only cause of fatal accidents on I-95. In fact, just a few weeks ago, 14 people were injured in a car accident that took place on the I-95 in McIntosh County, Georgia that is believed to have been the result of drunk driving. The accident blocked all four lanes of traffic for several hours and involved at least three vehicles.
Interstate 20 
Another hazardous highway in Georgia is Interstate 20, which winds through many states in the southern half of the U.S. The highway cuts through metro Atlanta, which is one of the most heavily populated cities on the route. Unfortunately, this means that a lot of the accidents that occur on this stretch of highway involve Georgia residents. According to recent studies, the fatality rate on I-20 increased to 13.52 accidents per 100 miles, making it the second most dangerous in the U.S. While these accidents can be attributed to a number of different factors, high speeds and dense traffic patterns are thought to account for the majority of collisions on I-20.
Interstate 75 
Another Georgia Highway, Interstate 75, which, like I-20 cuts through Atlanta, also placed in the top five of the riskiest highways on which to travel in the U.S. This highway sees so many fatal car accidents that the Georgia Department of Transportation (GDOT) approved a number of construction projects, one of which involves constructing additional interstate lanes, widening shoulder lanes, and adding on and off ramps at the I-16/I-75 interchange. The project will also modify bridges and surface streets to accommodate the additional interstate lanes.
Contact Our Georgia Car Accident Attorneys Today 
Driving in Georgia isn't always safe, especially on certain notoriously dangerous highways. If you were injured in a car accident on Interstates 95, 20, or 75 or somewhere else in Georgia and have questions about seeking compensation for your medical bills, lost wages, and vehicle damage, call 404-593-0020 and set up a meeting with one of the dedicated Atlanta car accident lawyers at Shiver Hamilton Campbell today. You can also reach us by filling out one of our online forms with the details of your case.
Sources: 
cbsnews.com/miami/news/i-95-ranks-1-for-most-dangerous-highway-in-u-s/
wtoc.com/2023/04/03/14-people-injured-early-morning-crash-i-95-mcintosh-co/