The Symptoms of a Delayed Concussion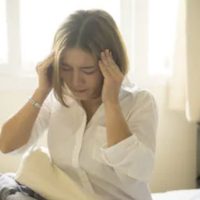 Some accident victims, in the immediate aftermath of the incident, breathe a sigh of relief when they don't see any immediate signs of a concussion or other head trauma. Unfortunately, just because a person doesn't experience symptoms within the first few minutes after an accident doesn't mean that he or she didn't suffer some sort of head trauma. In fact, concussion symptoms are notorious for taking time to develop, as the chemical and physical changes in the brain caused by head trauma don't always manifest immediately. Instead, symptoms can appear, change, or even disappear in the hours and days immediately after an accident. This can cause complications for accident victims, who may need to take time off from work as their symptoms worsen, or return to their doctor's office for further treatment. Fortunately, these costs are also compensable if an injured party can establish that the cause of an accident was someone else's negligence.
What are Concussions? 
The brain sits inside the skull and is surrounded by a substance known as cerebrospinal fluid (CSF). This fluid essentially protects the brain, keeping it from striking the inside surfaces of the skull. However, in performing this function, CSF also exerts a significant amount of pressure when the brain does experience trauma. This pressure, when combined with the force of blunt trauma can result in the damaging of the brain cells, which leads to chemical changes in the brain and eventual concussion symptoms. Trauma also triggers inflammation in the brain, which can produce additional symptoms.
Common Delayed Concussion Symptoms 
Many people have come to expect certain and immediate symptoms in the event of head trauma. Many car accident victims who strike their heads, for instance, immediately feel nauseous and may even vomit, while others experience confusion, disorientation, blurry vision, or a ringing in the ears. There is, however, no guarantee that someone who has suffered a head injury will experience these physical symptoms right away. In fact, many accident victims don't experience them at all, but only start to see symptoms a few hours or even days later.
These delayed symptoms usually take a different form and include things like drowsiness, slurred speech, clumsiness, and headaches. It is not only physical symptoms that a person may experience, but also mental symptoms, like insomnia and difficulty concentrating, or even emotional symptoms, such as anxiety. Predicting who will experience delayed concussion symptoms isn't always possible, nor can a person guess which symptoms will actually appear. In some cases, symptoms only start to worsen as a person tries to do more.
Compensation for Delayed Concussion Symptoms 
Because concussion symptoms can take so long to develop, it is extremely important for victims to seek medical attention immediately after an accident. Even if symptoms haven't started manifesting yet, they could eventually appear, by which time, treatment may be less effective. Injured parties also have a harder time recovering compensation when they only seek medical attention a few days after an accident, as insurers will use this as an opportunity to deny liability. Successful claimants who seek medical attention, follow a treatment plan, and have a record of medical expenses could seek reimbursement not only for their medical bills, but also for lost wages, property damage, and even pain and suffering.
Call Shiver Hamilton Campbell Today 
To speak with an experienced Marietta traumatic brain injury lawyer about seeking compensation for your own delayed concussion, please call Shiver Hamilton Campbell at 404-593-0020 and set up a free consultation today.
Sources: 
cdc.gov/headsup/basics/concussion_whatis.html
qbi.uq.edu.au/brain/concussion/delayed-concussion-symptoms