How Dash Cam Footage Can Help Your Car Accident Claim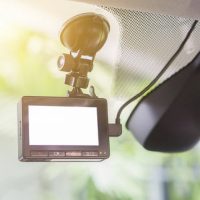 Installing dashboard cameras, or dash cams as they are commonly referred to, has become increasingly common in recent years. These small cameras are mounted on the windshield or dashboard of a vehicle and can record the road ahead of a driver, starting when a car turns on and stopping when the engine is turned off. Dash cams usually have an internal memory, which means that users can easily view their recordings at a later date, which can prove critical in the event of a car accident. Read on to learn more about how the evidence contained in your dash cam could strengthen your car accident claim.
The Benefits of a Dash Cam 
When it comes to recovery after a car accident, having footage from a dashboard camera can be invaluable. While there are other types of evidence, including photographs and eyewitness testimony that victims can use to prove liability for a crash, there is nothing quite as convincing as actual footage of a crash. The recordings from an accident can act as solid evidence to substantiate an accident victim's claim, directly refuting any false claims made by an at-fault driver. These recordings, when presented to an insurer or a court could effectively:
Clear a driver of any responsibility for an accident;
Corroborate a driver's account of events;
Establish a clear timeline of events;
Contradict another party's account of the events leading up to the crash;
Demonstrate the severity of the accident; and
Capture the license plate number and make and model of the other vehicles involved, which could be critical in the case of a hit and run accident.
While an accident victim with a dashboard camera can take the initiative to turn over a recording, obtaining footage from other sources could be a bit more complicated.
Obtaining Dash Cam Footage 
If an accident victim's vehicle isn't equipped with a dash cam, but other vehicles involved in the crash were, then he or she will need to formally request those recordings. If a driver is unwilling to comply with such a request, then a claimant's attorney could submit a subpoena, or court order to obtain the footage not only from a dash cam, but from any nearby traffic or security cameras that may have captured the incident. Individuals and businesses that refuse to comply with a subpoena could face significant penalties.
The Challenges of Using Dash Cam Footage 
While dash cams are legal in every state, a motorist could still face challenges when trying to use footage from such devices in a personal injury claim. For instance, an at-fault party could argue that there are issues with the quality or clarity of the footage that put its reliability in question. There could also be problems with proving that the footage was obtained legally and can be traced to a particular car. In these cases, those who seek legal representation will significantly increase their chances of obtaining a favorable result.
Savannah Car Accident Attorneys 
If you were injured in a car accident, dash cam footage may be able to help you when seeking compensation for your losses. Call the dedicated Atlanta car accident lawyers at Shiver Hamilton Campbell to learn more about the kinds of evidence you'll need to file a successful claim.
Sources: 
nytimes.com/wirecutter/reviews/best-dash-cam/
fox5atlanta.com/news/dash cam-video-byron-georgia-traffic-stop