The Potential Long-Term Effects Of Traumatic Brain Injuries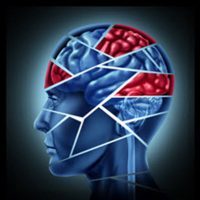 Traumatic brain injuries (TBIs) are some of the most common injuries suffered by accident victims, especially in accidents that involve blunt force trauma. Just because they occur relatively often, does not, however, mean that they should be taken lightly. In fact, unlike many other types of injuries, which, upon healing, don't cause a victim any more trouble, TBIs are notorious for resulting in long-term problems, like chronic headaches, memory loss, and even cognitive disability.
Traumatic Brain Injuries Often Go Unnoticed by Accident Victims
It can be easy, in the chaos that so often accompanies being involved in an accident, to miss the symptoms of a TBI, like headache or dizziness. In other cases, an accident victim may chalk his or her symptoms up to adrenaline or nerves, or may ignore them out of concern for someone else's injury. Failing to address these kinds of symptoms early, however, can have significant repercussions, which is why it is so important for accident victims who sustain any kind of head trauma, to seek medical attention immediately. An examination conducted by a professional, as well as the realists of imaging tests, like CT and MRI scans, can help identify TBIs before they get worse. Getting medical attention immediately after an accident can also simplify the process of obtaining compensation at a later date.
Long-Term Consequences of TBIs
Accident victims who suffer severe TBIs often end up experiencing health issues for months, or even years after the accident. The most common include:
Changes in mood or a difficulty regulating emotions;
Chronic headaches;
Vision problems;
Issues with motor skills;
Seizures;
Difficulty focusing;
Memory problems;
Tremors and a lack of coordination; and
Learning impairments.
These kinds of health issues can have a significant impact on every aspect of a person's life. Forming personal relationships can, for instance, be difficult due to mood changes and memory problems, while working can prove impossible if a person is suffering from chronic headaches, seizures, or problems with coordination. For these reasons, it is critical for TBI victims to seek legal help from an experienced attorney who can help them obtain compensation for their losses, both monetary and otherwise.
Recovering Financial Compensation for Severe TBIs
A TBI victim who can prove that his or her injury was the result of someone else's carelessness or negligence could be entitled to compensation for related medical bills, as well as lost wages, permanent disability, and pain and suffering. Recovery often proves especially important for TBI victims, who usually require expensive diagnostic tests, complicated treatments, and therapies for months or even years to come. Even those who obtain timely treatment could end up permanently disabled. In these cases, an injured claimant could also be entitled to compensation for future loss of income.
Contact Our Experienced Atlanta Traumatic Brain Injury Lawyers
Please call 404-593-0020 to speak with one of the dedicated Sandy Springs traumatic brain injury lawyers at Shiver Hamilton Campbell about your own legal options following an accident in which you suffered a severe traumatic brain injury.
Sources:
cdc.gov/traumaticbraininjury/index.html
ncbi.nlm.nih.gov/pmc/articles/PMC4677116/