Snapchat Faces Personal Injury Lawsuit Over "Speed Filter"
Distracted driving is a major cause of car accidents in Georgia. And in recent years, it seems as if the problem has gotten much worse. Easy access to smartphones–and their accompanying distractions–often divert a driver's attention from the road. Even turning away for a split second to look at a screen or interact with a smartphone app can lead to a catastrophic accident.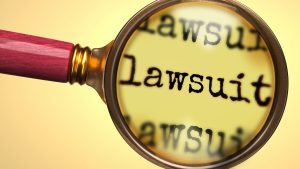 Georgia Supreme Court: No "Blanket" Immunity for Manufacturers Whose Products Harm Third Parties
A recent landmark decision from the Georgia Supreme Court suggests that social media companies that push these distractions onto the public may be legally responsible in some instances for the accidents they cause. The case before the Court, Maynard v. Snapchat, Inc., involved a rear-end accident that occurred in 2015. While rear-end accidents are quite common, this one was notable because the rear driver was traveling at 107 miles per hour when she collided with the plaintiff's vehicle.
Why was she driving so fast? According to the plaintiff, the negligent driver deliberately drove in excess of 100 miles per hour in order to take advantage of a special "Speed Filter" on her Snapchat account. Snapchat is a social media service that lets users take and send messages and photographs, which are only posted for a fixed amount of time. As part of its service, Snapchat offers a number of "filters" to enhance user photos.
The Speed Filter displays how fast the user is traveling when they take a photo. Snapchat first introduced this filter back in 2013. According to the plaintiff, Snapchat was negligent in designing this feature in that it basically encouraged users "to drive at excessive, dangerous speeds in violation of traffic and safety laws."
Snapchat insisted that it warned users not to "Snap and drive" and that in any event, it owed no legal duty to third parties who might be injured by the use of its service. A Georgia trial court, and later the Court of Appeals, agreed with Snapchat that it could not be held responsible for the plaintiff's accident.
But the Supreme Court said that conclusion was premature. The Court noted that under Georgia product liability law, a manufacturer does have a duty "to use reasonable care in selecting from alternative designs to reduce reasonably foreseeable risks of harm posed by its products." And there was no "blanket exception" to this duty in all cases involving injury to third parties. Here, the Court said the plaintiff presented a plausible allegation that Snapchat could have reasonably foreseen the risk created by its negligent design of the Speed Filter. So the plaintiff could proceed with his lawsuit on that basis.
Contact a Gwinnett County Personal Injury Attorney Today
It is worth noting that Snapchat is facing additional lawsuits with respect to its Speed Filter. In fact, just last year the company removed the filter altogether from its apps, according to National Public Radio. A company spokesman told NPR that the feature was "barely used by Snapchatters."
Regardless of the ultimate outcome of this particular case, it does highlight the critical dangers posed by any form of distracted driving. If you have been injured by such reckless conduct and need legal advice from a qualified Atlanta car accident lawyer, contact Shiver Hamilton Campbell today to schedule a free consultation.
Sources:
https://www.npr.org/2021/06/17/1007385955/snapchat-ends-speed-filter-that-critics-say-encouraged-reckless-driving
https://scholar.google.com/scholar_case?case=3224172402834020469