Sorting Out Corporate Liability For A Georgia Personal Injury Claim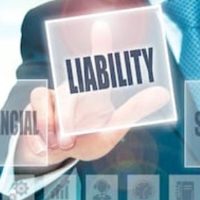 In determining who may be responsible for a personal injury claim, there is often the complicating factor of business entities. That is to say, if you are suing a business for negligence it may sometimes be difficult to discern who the actual corporate parent of the business is, or whether there are multiple legal entities that may share in the liability for a business's actions. Indeed, even in cases where two businesses share a common ownership, that alone may not be sufficient to prove they are equally at-fault for a negligent act that injures a third party.
Court Rejects "Alter Ego" Theory in Hot Soup Lawsuit
A recent decision from the Georgia Court of Appeals, Lowery v. Noodle Life, Inc., is instructive on this point. This case involved a personal injury claim arising from hot soup. Specifically, the plaintiff ordered soup from a takeout restaurant in College Park, Georgia, called Noodle. As the plaintiff took her package from her car, the paper bag broke and spilled the soup onto her lap, causing her to sustain severe burns to her thighs and groin area.
The plaintiff subsequently filed a personal injury lawsuit against two corporate entities, Shou & Shou, Inc., and Noodle Life. Shou & Shou operated the restaurant where the plaintiff placed her order. Noodle Life operated another restaurant using the Noodle name at a different location. Both Shou and Shou and Noodle Life were owned by the same three individuals, all siblings, and they shared a website and prep kitchen for both restaurants.
So were both corporate entities liable for the plaintiff's personal injury claims? No. The Court of Appeals, affirming a trial court's earlier ruling, held that only Shou & Shou was responsible. Shou & Shou had actually reached a financial settlement out-of-court with the plaintiff. Therefore, only the claims against Noodle Life remained pending.
The plaintiff argued that Noodle Life shared in the legal liability due to its common ownership with Shou & Shou. In effect, Shou & Shou was the "alter ego" of Noodle Life. Alternatively, they should be treated as a "joint venture." The Court of Appeals rejected both theories.
The concept of an "alter ego" basically means that a court may disregard the legal existence of a corporate entity when it is "established that the corporation served as a mere alter ego or business conduit of another." In other words, the corporation is merely a sham to evade some sort of legal obligation. In this case, however, the Court of Appeals said Shou & Shou was not a sham entity. It maintained a separate corporate existence from Noodle Life, including its own bank and payroll records as well as employees. That last point was crucial, the court noted, as it was a Shou & Shou employee who cooked the noodles that caused the plaintiff's burns.
Contact a Forsyth County Personal Injury Attorney Today
Sorting out the identity of corporate defendants is often a crucial first step in pursuing a personal injury case. An experienced Atlanta personal injury lawyer can guide you through this process and provide you with skilled representation. Contact Shiver Hamilton Campbell today to schedule a free consultation.
Source:
scholar.google.com/scholar_case?case=1548291176342457432