Is An Employer Responsible For An Accident Caused By An Employee On Their Lunch Break?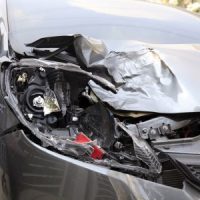 The legal principle of "respondeat superior" generally holds that an employer is responsible for the negligent acts of an employee acting within the "scope of employment." In simple terms, if an employee causes a car accident while performing their job, the employer can be held legally liable for any injuries sustained by the victims.
Now, there are limits to respondeat superior. For example, an employer is usually not responsible for accidents caused by an employee who is commuting to or from work. Nor is the employer liable for an employee who is "off the clock" on, say, a lunch break.
But here, too, there are exceptions to these exceptions. Georgia courts have recognized certain "special circumstances" where an employer can be held responsible for a commuting employee's negligence. For example, if an employee is commuting to work and is simultaneously distracted by a work-related phone call, that can trigger an employer's liability for an accident under respondeat superior.
Daycare Center Faces Trial Over Employee's Car Accident
A recent decision from the Georgia Court of Appeals, Cotton v. Prodigies Child Care Management, LLC, provides a practical example of what we are talking about. This is an ongoing personal injury case arising from a 2018 car accident. The plaintiff was driving her truck when it collided with a Toyota. The Toyota driver admitted she was 100-percent at-fault for the accident as she was distracted and failed to maintain her lane.
But that was not the end of the story. The Toyota driver worked as a teacher at a daycare center. At the time of the accident, the driver was on her lunch break and headed to participate in an extra-credit event for one of her college classes. The driver said she wanted to call her manager to let her know she would be late returning from her event. Before she could place the call, however, the accident occurred as the driver took her eyes off the road to look for the number in her contacts.
The plaintiff–the accident victim–argued that under these facts, a jury could find that "special circumstances" existed to justify the employer's liability under respondeat superior. The trial court disagreed and granted the daycare center's motion for summary judgment, effectively dismissing it as a defendant. The Court of Appeals reversed, however, holding the issue of the employer's liability was properly a question for a jury.
In particular, the appellate court noted that the employer had an attendance policy that required employees to "notify their supervisor if they were going to be late or absent for any reason." Such policies were necessary to ensure the daycare had an adequate number of teachers present as required by state law. Given this policy, the Court of Appeals said a jury could infer that this meant the driver acted within the scope of her employment at the time her car struck the plaintiff's truck.
Speak with a DeKalb County Personal Injury Attorney Today
Sorting out responsibility for a car accident is often more complicated than people might think. That is why it is always a good idea to work with a qualified Atlanta car accident lawyer who can review the facts of your case and provide you with advice on how to proceed. Contact Shiver Hamilton Campbell today to schedule a free consultation.
Source:
scholar.google.com/scholar_case?case=2074600991568453158