Shiver Hamilton Campbell Announces Matching Donation of $100,000 for Bahamas Relief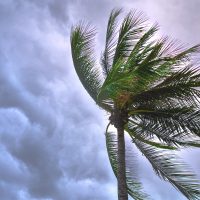 Atlanta based law firm, Shiver Hamilton Campbell announced a $100,000 matching donation for relief efforts currently underway in the Bahamas today. The donations will go directly to victims of Hurricane Dorian, which ravaged the northern island chain in the Bahamas known as the Abaco islands. Many victims are homeless and have no access to fresh water. Food is quickly running out.
To raise money and distribute needed provisions, Shiver Hamilton Campbell is partnering with Allen Exploration, a company with deep ties to the Bahamas. In fact, Allen Exploration founder Carl Allen recently purchased the legendary fishing island and resort known as Walkers Cay  "Allen Exploration and Carl Allen have been amazing stewards of Walkers and the neighboring island, Little Grand Cay" said Shiver Hamilton Campbell partner Jeff Shiver. "While there are many great organizations providing support during this catastrophe, we are confident 100 percent of the money collected by Allen Exploration will directly benefit the people of the Bahamas, particularly Little Grand Cay." According to a press release by Carl and Gigi Allen, who have also committed $250,000 to the initiative, the sources and uses of all funds will be made public.
Little Grand Cay is a small outlying island occupied by a few hundred people. "Unfortunately, it appears Little Grand sustained disabling damage to critical infrastructure" according to Shiver. "No lives were lost, thankfully, but the entire island is without power, communications are down and the desalination plant is destroyed. Being such a remote island and not a popular resort district, we fear this is the only way the people on this island can get life-saving relief."
Allen Exploration owns a fleet of vessels it is making available to bring supplies to Little Grand.
Preparations are being made so that all donations will be routed through a 501(c)(3) charity. Donations can be made online by following this link.
Shiver Hamilton Campbell asks that anyone donating please also email Jeff Shiver at jeff@shiverhamilton.com in order to have their donation matched by Shiver Hamilton Campbell.
About Shiver Hamilton Campbell
Shiver Hamilton Campbell is an Atlanta based personal injury and wrongful death law firm that handles cases involving in significant personal injury, negligent security, premise liability and representation of victims of rape or sexual assault. The firm provides its services free of charge unless the victim recovers compensation. Giving back both locally and globally when needed are also strong values held at Shiver Hamilton Campbell. To learn more about the firm, please call.