Wintertime Slip And Fall Accidents In Parking Lots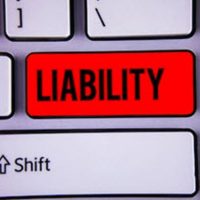 Wintertime can be dangerous, not just for drivers when the roads get slick, but also for pedestrians, especially those in parking lots. Fortunately, individuals who slip and fall in a parking lot because of ice or another dangerous hazard, could be entitled to compensation for their losses if there is evidence that the property owner was negligent in its duty to keep the area safe for visitors.
Wintertime Parking Lot Hazards
While our community doesn't see a lot of snow, we do experience freezing temperatures on a regular basis during the winter, which can wreak havoc on shaded areas, like many parking lots, and result in the buildup of ice. These freezing temperatures can also cause the asphalt to contract, which in turn can cause dangerous cracking or the creation of potholes, both of which can act as tripping hazards for visitors. In other cases, the accident may not have been related to icy asphalt, a lack of drainage, or freezing temperatures, but to another type of hazard, like poorly marked crosswalks, a lack of lighting or security, or a failure to remove shopping carts.
Property Owner Liability
In Georgia, property owners are required to take certain steps to keep their premises safe for visitors. This includes everything from keeping their parking areas clear of debris and conducting regular inspections and maintenance to making necessary repairs and providing visitors with adequate lighting. They must address drainage concerns, spread salt in icy areas, warn visitors of wet floors, repair cracks and potholes, and keep crosswalk and parking spot lines clearly marked. Property owners that fail to fulfill these responsibilities can be held liable for resulting injuries if the victim can provide proof of negligence.
Evidence of Negligence
To prove that a property owner failed to maintain its premises, including its parking lot, in a safe manner, injured parties will need to provide insurers with strong evidence. Photos from the scene of the accident, for instance, can show ice, pooled water, and other hazards, like crumbling curbs, cracked or uneven asphalt, or potholes. Eyewitnesses who saw the accident occur can also testify as to what happened on the day in question, describing how the victim slipped or tripped. Accident reports regarding former incidents at the same property can also be used to help demonstrate an alarming pattern of accidents and injuries and a property owner's subsequent failure to address those dangers. Footage from security cameras can also be used to show the series of events that led up to a slip and fall accident. This is perhaps the most convincing evidence, as it is objective and literally provides a clear picture of how an accident occurred.
Call Our Sandy Springs Slip and Fall Lawyers for Help
To learn more about the types of evidence you could need to improve your chances of filing a successful slip and fall accident claim, call the Sandy Springs slip and fall lawyers at Shiver Hamilton Campbell today. You can reach us at 404-593-0020 or via online message.
Sources:
cdc.gov/niosh/topics/retail/slips.html
law.justia.com/codes/georgia/2010/title-51/chapter-3/article-1/51-3-1