Premises Liability In Georgia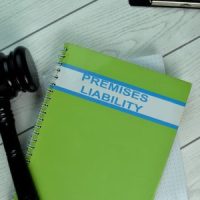 In Georgia, individuals can be held financially responsible for the injuries that occur on their property under a legal theory known as premises liability. This means that if you were hurt on someone else's property, the business or person who owns that property could be required to compensate you for your injury-related medical bills, lost wages, and property damage. Read on to learn more about the ins and outs of premises liability law in Georgia.
What is Premises Liability?
The legal concept of premises liability covers a wide range of issues, all of which involve someone getting hurt on another person's property. This includes everything from slip and fall accidents and animal attacks to swimming pool accidents and providing negligent security. How this type of case is pursued, however, will largely depend on the relationship between the injured party and the property owner.
Who is Protected?
Not all visitors are owed the same duty of care when they visit someone else's property. Business owners who invite others onto their property for monetary gain, for instance, owe the highest duty of care to those visitors, meaning that they must go to great lengths to make sure that their property is safe. An individual who invited someone over as a social guest, on the other hand, while still needing to warn visitors of hazards, won't have to be as careful in preventing accidents. Trespassers are owed the lowest duty of care of all, as they were not invited onto the property. In these cases, property owners are only barred from purposely trying to injure trespassers.
Liable Property Owners
Anyone who owns or manages a property in Georgia could find themselves facing a premises liability claim, including:
Retail shop owners;
Homeowners;
Landlords;
Property managers;
Government entities; and
Apartment complex owners.
There are a lot of different ways that these kinds of property owners could fail in their duty to keep visitors safe. Examples include:
Committing building code violations, such as failing to maintain an emergency exit;
Failing to take steps to maintain a property, like keeping doorways clear, cleaning up spills, and changing light bulbs;
Failing to regularly inspect a property for hazardous conditions, such as broken railings, torn carpeting, or cracked cement;
Failing to ensure that an animal is restrained when on private property, or leashed when in public;
Failing to repair or warn visitors of dangerous hazards, like wet floors, sloping or uneven stairs, or broken windows; and
Failing to keep visitors safe by installing security cameras and floodlights.
A property owner's failure to take any of these steps could have devastating consequences for victims. Fortunately, injured parties who can show that a property owner's negligence contributed to or caused their accident could be entitled to compensation for their medical bills, lost wages, and pain and suffering.
Call Today for Legal Help
If you were hurt on someone else's property and have questions about recouping your monetary losses, please call the dedicated Atlanta premises liability lawyers at Shiver Hamilton Campbell today to learn more about your legal options.
Sources:
law.justia.com/codes/georgia/2010/title-51/chapter-3/article-1/51-3-1
heinonline.org/HOL/LandingPage?handle=hein.journals/gslr15&div=55&id=&page=