When Is A Store Owner Responsible For A Customer's Injuries?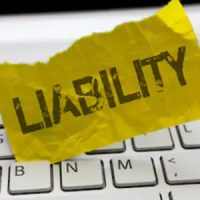 Is a business owner always legally responsible when a customer is injured on the premises? No. Georgia law only imposes a "duty to exercise ordinary care" to keep a property reasonably safe for invited guests. Put another way, a store owner is not legally required to absolutely guarantee the safety of its patrons. But if there is a known hazard–or a hazard that should have been discovered by the exercise of due diligence–then the owner may be liable for a preventable injury sustained by a customer.
Walgreen's Not Responsible for Defective Six-Pack of Beer
A recent decision from the Georgia Court of Appeals, Westmoreland v. Walgreen Co., illustrates the limits of a store owner's responsibility for on-premises accidents. The plaintiff in this case was shopping at a local Walgreens store. She went to retrieve a six-pack of beer from a cooler in the store. As she removed the six-pack, some bottles fell through the bottom of the package and shattered on the floor. Some of the shards of broken glass struck the plaintiff in the feet and legs, causing her serious injury.
So was Walgreen's liable for this accident? Not according to the trial court that dismissed the lawsuit. The judge determined there was not even a disputed issue of fact to send to a jury. Basically, there was no admissible evidence that demonstrated Walgreen's management knew there was a potential hazard created by the broken six-pack. A store manager testified in a deposition that in the 16 to 18 months that they had not personally observed any similar incident.
In response, the plaintiff testified at her own deposition that another store employee "told her that a similar incident had happened just a week before and that the employee had informed Walgreens that the cooler was too high." But the trial court ruled this was inadmissible hearsay. It therefore could not be considered as evidence.
The Court of Appeals agreed with the trial judge that dismissal was appropriate. The appellate court rejected the plaintiff's view that she could establish Walgreen's negligence simply by invoking a legal doctrine known as res ipsa loquitur. Essentially, this allows a jury to infer negligence based on the fact the injury could only have occurred through said negligence. The problem here, the Court of Appeals, explained, was that res ipsa loquitur required proof that the cause of the accident was "within the exclusive control of the defendant." Here, the defective six-pack had not been within the "exclusive control" of Walgreen's as it was "readily accessible to other customers."
Speak with a DeKalb County Personal Injury Attorney Today
Premises liability cases are often more complex and difficult than you might think. They require careful investigation and gathering of evidence before heading to court. If you have been injured in an accident and need to speak with a qualified Atlanta premises liability lawyer, contact Shiver Hamilton Campbell today to schedule a free consultation with a member of our personal injury team.
Source:
scholar.google.com/scholar_case?case=16765503354281804365