What You Should Know About Georgia's Auto Accident Laws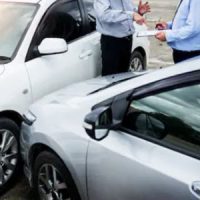 When it comes to car accidents, Georgia operates under a fault-based system, which means that the insurance providers for the person who is deemed at fault for an accident will be required to compensate injured parties up to the limit of their liability coverage. All drivers should have this coverage, as state law requires vehicle owners to obtain a certain amount of liability insurance to cover bodily injury and property damage in the event of a crash. These policies help cover the cost of reimbursing an accident victim for a crash that the policyholder caused. If, however, these policies aren't enough to cover a victim's losses, then he or she may need to look elsewhere for compensation.
Fault-Based Liability System 
In Georgia, how a car accident victim is compensated for his or her injuries depends on who was at fault for the crash. The person who is found to be responsible for the collision will be required to compensate the victims, usually with his or her own insurance coverage. Fault for an accident, however, could end up being shared among multiple individuals or entities, in which case, many insurers and policies may come into play. This can quickly become complicated for accident victims, many of whom are already struggling with mounting medical debt and painful treatments. Having an attorney on your side in this type of case can make all the difference when it comes to seeking recovery.
Minimum Liability Insurance 
Under Georgia law, drivers are required to purchase liability insurance coverage of at least:
$25,000 per person and $50,000 per accident for bodily injury; and
$25,000 per accident for property damage.
An injured party can seek coverage under these policies from the person deemed responsible for the accident. If, however, the at-fault driver doesn't have insurance, or his or her policy doesn't cover the full amount of the victim's losses, then the injured party can seek the rest of the compensation directly from the driver by filing a civil claim in court or by seeking coverage under another policy.
Other Forms of Auto Insurance 
While Georgia drivers must obtain liability insurance before they can legally drive in the state, this is only the minimum coverage available. All drivers also have the option of obtaining additional coverage, such as:
Uninsured/Underinsured coverage, which covers losses caused by a driver who is either uninsured or doesn't have high enough liability limits to actually pay off a victim's damages;
Medical Payments Coverage, which covers reasonable and necessary medical expenses for policyholders in the covered vehicle, regardless of fault; and
Collision coverage, which covers property damage sustained by an insured vehicle when the policyholder was at fault for the crash.
Determining who will pay for what after an accident can be complicated. For help navigating Georgia's car insurance laws, feel free to reach out to our legal team today.
Call for a Free Case Review 
From our offices in Atlanta, Savannah, and St. Simons Island, the dedicated car accident lawyers at Shiver Hamilton Campbell serve accident victims from across the state of Georgia. To set up a free consultation with a member of our legal team, send us an online message or call us at 404-593-0020 today.
Sources: 
law.justia.com/codes/georgia/2010/title-33/chapter-34/33-34-4
forbes.com/advisor/legal/auto-accident/georgia-car-accident/