As a victim of a truck involved crash, what kind of damages can I recover?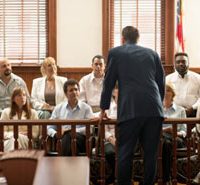 In Georgia, the victim of a truck involved crash may be eligible to recover money damages for injuries and harms he or she suffered. These harms can be financial, physical or emotional, and can extend far into the future.
The most common type of damages are known as "compensatory damages," which cover damages specifically related to the wreck and injury.  Compensatory damages include past medical expenses relating to the wreck, compensation for personal injuries (particularly if the injury is permanent), future medical bills, future medication costs, future nursing care, and all medical costs related to the accident.
Damages for "pain and suffering" are generally paid because of physical and emotional consequences of the injury, and include physical discomfort, emotional distress, and loss of quality of life.
"Lost wages" may be available when the truck involved crash caused injuries that prevent the victim from going to work and earning a wage. Additionally, a person may be entitled to "future lost earnings or wages" if the injured person is expected to be out of work in the future or is unable to ever return to work
"Punitive damages" may be awarded in addition to actual damages to punish the defendant or make an example to others so they don't act similarly.  Punitive damages sometimes arise in cases against truck drivers (or their employers) if the truck driver had a bad driving record or if the trucking company failed to comply with federal safety regulations and had a history of non-compliance.  (Click here to read about a $3,500,000 Shiver Hamilton Campbell settlement involving punitive damages.) An experienced attorney will know how best to pursue such claims.
Knowing which damages are available and how to recover them is the difference between recovering what you deserve and letting the trucking company walk away without penalty. Shiver Hamilton Campbell attorneys know the complex federal regulations and state law that govern trucking accidents and can determine quickly whether the truck driver or his employer violated these laws.
Let us put that experience to work for you. We pride ourselves in taking a hands-on, personal approach to our cases by providing our clients with legal counsel and guidance along the way. Contact us today and let our attorneys provide you with a free consultation.