The Worst Trucking Bottlenecks In Georgia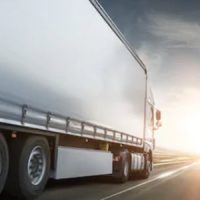 Commercial vehicles have become an ever more common sight on Atlanta roads, which makes sense, as the city has become an important transportation hub in the U.S. Unfortunately, the increasing numbers of large trucks has caused a lot of congestion, resulting in trucking bottlenecks throughout the state. In fact, Georgia is reportedly home to nine of the country's worst trucking bottlenecks. Georgia tied with Tennessee for second most trucking bottlenecks in the U.S., trailing Texas by five. California, by comparison, only has eight and New York, six.
Spaghetti Junction – Intersection of I-85 and I-285
Georgia's biggest freight bottleneck used to be the worst in the nation. Known as Spaghetti Junction and located where I-85 and I-285 intersect in DeKalb County, it is now ranked the fourth worst interchange in the U.S. Last year, commercial trucks averaged only 30 miles per hour in this area during peak travel hours and only 40 miles per hour overall. These speeds represent a 12 percent decrease from the year before.
Juncture of I-20 and I-285
The junction of I-20 and I-285 in Fulton County is another well-known bottleneck in Georgia. In fact, the interchange at I-20 and I-285 West has been ranked the fifth slowest trucking bottleneck in the country, while the interchange at I-20 and I-285 East came in 21st on the list. Both of these junctions are expected to be overhauled in the next decade, with the addition of express lanes to help with traffic.
Other Problematic Interchanges
The juncture at I-75 and I-285 in Cobb County, GA-400 at I-285 in Sandy Springs, and the junction at I-20 and I-285 in DeKalb County also all made the list of the most gridlocked interchanges in the nation.
Causes of Traffic Congestion
Almost every junction on Georgia's list is a connection between two freeways. This is unsurprising, as the merging of two interstates is much more likely to cause problems than a regular interchange with a surface street. Some of the problems in these areas are due to construction. For instance, I-285 at GA-400 has been under construction for a number of years. Fortunately, the project is set to conclude at the end of 2022 and will likely improve traffic flow. The interchange at I-20 and I-285 on the east side of Atlanta is also set for a redesign.
According to the Federal Highway Administration (FHA), trucking bottlenecks are becoming increasingly common due to the lack of highway expansion efforts combined with an increased demand for goods transported via freight vehicles. As in Atlanta, most of these bottlenecks occur at interchanges on major freeways.
Were You Injured in a Truck Accident?
At Shiver Hamilton Campbell, our dedicated Atlanta truck accident lawyers have the experience and resources that will enable you to get our life back on track. Reach out to us today to set up a free consultation with a member of our legal team.
Sources:
ajc.com/atlanta-traffic/gridlock-guy-atlantas-high-ranking-freight-bottlenecks-the-new-normal-and-what-lies-ahead/UF577IDWUNAUNOLHKFFN6DZ57Q/
fhwa.dot.gov/policy/otps/bottlenecks/execsum.cfm#:~:text=A