Recovering Damages After Suffering A Catastrophic Injury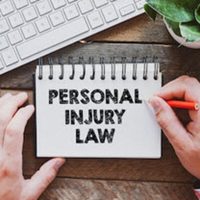 Some accident victims are lucky enough to walk away from their accidents with only minor injuries, or in some cases, without any injuries at all. Unfortunately, this isn't true for everyone. In fact, some of the injuries sustained in car crashes, bicycle accidents, after botched surgeries, and other accidents qualify as catastrophic, or an injury that will have long-lasting, significant, and perhaps even permanent repercussions for a victim. Even when a catastrophic injury isn't permanent, it will most likely profoundly change a victim's life, as the intensity of the pain and trauma of the injury can leave victims suffering for years to come.
Types of Catastrophic Injuries
Catastrophic injuries are serious injuries that result in:
Temporary functional disability with full recovery;
Permanent functional disability; or
A fatality.
There are a lot of different kinds of catastrophic injuries that satisfy this definition, but the most common fall under the following categories:
Traumatic brain injuries (TBIs), with damage to the brain potentially affecting the memory, cognition, mobility, and core bodily functions;
Spinal cord injuries, which can limit mobility and control of certain bodily functions, as well as causing partial or complete paralysis;
The loss of a limb, which can leave a victim unable to work and severely interfere with his or her quality of life;
Internal injuries, including punctured lungs, pierced organs, and internal bleeding;
Burns, which can damage not only the skin tissue, but also the muscle and bone, often requiring painful treatment and resulting in disfiguring scars;
Fractures and crushed bones, which, even after treatment can leave a victim suffering from chronic pain and limited mobility;
Loss of hearing or eyesight, which can affect both a person's ability to work and his or her quality of life; and
Severe psychological distress, which can take the form of anxiety, depression, and insomnia.
People can sustain these kinds of devastating injuries in a wide range of accidents, but most occur as a result of car crashes, bicycle accidents, pedestrian accidents, workplace accidents, and violent assaults.
Recovering Damages After a Catastrophic Injury
Catastrophic injuries are typically expensive to diagnose and to treat. This can be particularly frustrating and burdensome for those whose injuries were the result of someone else's negligence. Fortunately, in these cases, victims can often recover compensation for:
Medical expenses;
Rehabilitation and therapy costs;
In-home care;
Lost wages;
Reduced future earning potential;
Emotional distress; and
Pain and suffering.
While recovering damages after a catastrophic injury can't truly compensate someone for sustaining a life-changing and potentially permanent injury, it can play a crucial role in helping injured parties pay off mounting medical debt and household expenses, while they start the long road to recovery.
Atlanta Personal Injury Lawyers
If you or a loved one suffered a catastrophic injury because of someone else's carelessness, you could be entitled to monetary compensation for your losses. To speak with an experienced Savannah personal injury lawyer about the merits of your own case, call Shiver Hamilton Campbell at 404-593-0020. You can also set up a free consultation with a member of our legal team by completing one of our online contact forms.
Sources:
law.justia.com/codes/georgia/2020/title-51/chapter-12/article-1/section-51-12-4/
nccsir.unc.edu/