Proving That Your Injuries Were The Result Of A Car Accident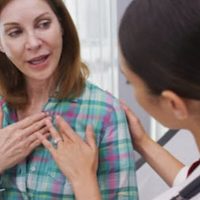 Traumatic injuries caused by a car accident can lead to symptoms that extend to areas well beyond the part of the body that was actually injured. A head injury, for instance, can cause headaches, but also vision problems, nausea, weakness, and dizziness. Alarmingly, many of these symptoms can appear months or even years after an initial injury, which can complicate an already complex legal matter for those attempting to recover compensation from the at-fault party who caused their accident. Proving that ill health or a long-term health condition is the result of a car accident and not an old injury or chronic illness can be very difficult in these situations, but is critical to an accident victim's recovery.
What You'll Need to Prove
Before an accident victim will be able to recover compensation from an at-fault driver, he or she will need to prove that the defendant was negligent and that that negligence led to the accident and victim's subsequent injuries. Unfortunately, establishing the link between something like a laceration or a broken arm sustained in a car accident is a lot easier (as long as the victim went to the hospital) than proving that invisible symptoms, like headaches, memory loss, anxiety, or back pain aren't the cause of some other problem. This is why it's so important to be represented by a car accident lawyer who can prove that injuries were purely caused by a particular accident.
A Variety of Symptoms
A lot of car accident victims suffer from a variety of symptoms after a car crash. These symptoms could be the result of a single injury, or multiple injuries sustained in the same accident, or could even be linked to an outside and unrelated cause. Headaches, for instance, could be the result of whiplash injury, but could also be linked to hormonal changes. Accident victims can count on defense attorneys to argue that accident-related symptoms aren't accident-related at all. The best thing a claimant can do is to prepare for this eventuality by gathering airtight evidence, including medical records, like scans, the results of lab tests and physical exams, the names and dosages of prescription medication, details about treatment, and doctor's notes.
If an at-fault driver or his or her legal team starts arguing that a symptom isn't the result of an accident-related injury, but of a preexisting or unrelated condition, the claimant may also need to obtain the help of a medical professional who can act as an expert witness and can testify as to the cause of the victim's symptoms.
Call Shiver Hamilton Campbell About Your Legal Questions
Many insurers argue, in an attempt to avoid paying out the entirety of a claim, that an accident victim's symptoms aren't the result of an accident-related injury, but of a preexisting or unrelated medical condition. For help disproving such an allegation in your own case, call Shiver Hamilton Campbell today. You can reach one of our experienced Marietta car accident lawyers by calling 404-593-0020.
Sources:
law.justia.com/codes/georgia/2020/title-51/chapter-1/section-51-1-2/
mayoclinic.org/diseases-conditions/whiplash/symptoms-causes/syc-20378921