Shiver Hamilton Campbell Secures $15M Premises Liability Settlement for Sex-Assault Victim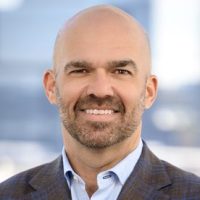 A background check would have revealed the man accused of raping a woman at a DeKalb County apartment complex had a violent felony history, including one previous sexual assault, disqualifying him from living there.
Published: 1/24/2023
ALM Law.com
Author: Everett Catts
An Atlanta law firm has secured a $15 million settlement in a premises liability case in which a DeKalb County apartment complex was accused of allowing an unauthorized tenant to rape a resident multiple times.
The Nov. 22 settlement, which was announced in a news release, came after the woman, identified as Jane Doe because she's a sexual assault victim, sued the complex in DeKalb County State Court. The defendants' names, including the complex, were withheld due to the conditions of the settlement agreement.
"No amount of money can undo the damage that she suffered because of the assault," Jeff Shiver, a partner with Shiver Hamilton Campbell in Atlanta, which represented the plaintiff, said in an interview. "We've represented a lot of victims of sexual assault over the years, and one thing we've learned is this type of assault and occurrence really almost rewires them in a way that every part of their life is affected. They are trying to navigate these issues and life still happens."
Shiver added that the settlement award "will help her live life and alleviate some of her financial concerns."
According to a news release, the victim was awakened at about 3 a.m. May 31, 2019, when a man broke into her apartment and sexually assaulted her multiple times. He was later arrested after investigators found DNA evidence linking him to the crime.
During discovery, Shiver said, the plaintiff's side found out the intruder was living with the mother of his children as an unauthorized tenant, meaning the complex hadn't yet conduced a background check on him.
A background check would have revealed the man had a violent felony history, including one previous sexual assault, disqualifying him from living there. Shiver said they didn't know how long the man had lived there, but it had been "months." According to the release, several witnesses testified they complained to the complex management about the man, but their concerns were not acted upon.
Shiver said though specific amounts could not be released due to the settlement agreement terms, both sides "started very far apart, and we were able to enter this compromise agreement as we approached trial," adding the trial was set for early spring 2023.
He said the key to securing the settlement was "a combination of factors."
"I think it was the plaintiff was such a remarkable person who was credible and there was no doubt this happened and it was bad," Shiver said, adding his team was able to find two ex-complex employees who refuted testimony from the complex's leasing agent and property manager that the intruder was just visiting and not a tenant. "… It took beating the bushes and finding two former employees who were willing to testify that this guy wasn't a visitor and he lived there and made us nervous. Once we found those witnesses, we were able to make a stronger cases."
He said the takeaway from this case was "that business owners and apartment complexes have to take their obligation to provide security and respond to employee complaints about unauthorized tenants seriously."
"This is a classic example of you don't have these rules, you don't check criminal backgrounds to say you did it but because having dangerous people in an apartment complex leads to assaults like this," Shiver said. "This to me illustrates what happens when you have safety procedures in place for a reason, and when you don't follow them, bad things happen."
Through Shiver, the other plaintiff attorney and the defense lawyers declined to comment on the case or be identified due to the settlement agreement.