Georgia Supreme Court Limits Insurance Coverage For Fatal Accident Caused By Police Chase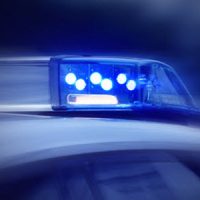 One of the most common sources of car accident litigation is an insurance dispute. That is to say, even if the other driver was clearly responsible for causing an accident, their insurance company may still contest the extent of their liability under the applicable policy. And insurance contracts are, by design, complex legal documents that often require judicial interpretation.
Indeed, the Georgia Supreme Court recently had to weigh-in on one such dispute. This particular case, Atlantic Specialty Insurance Company v. City of College Park, involves a fatal accident caused by a hi-speed police chase. Police employed by the City of College Park, Georgia, pursued an unidentified suspect. During this pursuit, the suspect struck another vehicle, killing its three occupants, a grandmother and her two grandchildren. The victims' respective estates subsequently filed wrongful death lawsuits against the City of College Park, alleging their officers' negligence caused the accident.
At this point, it is important to explain that municipalities are normally immune from civil lawsuits. This is a legal principle known as sovereign immunity. This immunity can only be waived by the Georgia Constitution or the General Assembly. Before 2005, a local government could effectively elect to waive its sovereign immunity for car accident claims by purchasing liability insurance. Sovereign immunity would then be waived up to the amount of the policy limit.
The problem, as the Georgia Supreme Court explained in an earlier decision, was that this created an incentive for municipalities not to purchase insurance. The General Assembly responded by passing a new law, which took effect in 2005, creating an "automatic waiver" of sovereign immunity for auto accidents up to $700,000 per accident, regardless of the number of victims.
The issue in the College Park accident centered on the fact the city had purchased a policy with a $5 million limit. The victims' estates naturally argued this was the limit that should apply to their claims if proven at trial. The city's insurance company balked. It took separate legal action seeking to limit its liability to $700,000, as provided in the General Assembly's automatic waiver.
The Georgia Supreme Court ultimately sided with the insurer. Reversing a prior ruling from the Court of Appeals, the Supreme Court said that the language of the policy itself defeated the estates' interpretation. The policy stated the insurer had no duty to cover any accident "unless the defenses of sovereign and governmental immunity are inapplicable." Under Georgia law, sovereign immunity was inapplicable–but only up to $700,000. This did not, the Court explained, render the $5 million policy meaningless. There were hypothetical cases where the city might be liable for an accident where sovereign immunity did not apply at all, such as a claim involving violation of federal civil rights law.
Contact a Cherokee Personal Injury Lawyer Today
You should never assume following an auto accident that "the other guy's insurance company will pay for it." The law is often quite a bit more complicated than you might realize in this area. That is why it is always essential to work with an experienced Atlanta car accident lawyer today who will work on behalf of your interests. Contact Shiver Hamilton Campbell today to schedule a consultation with a member of our staff.
Source:
gasupreme.us/wp-content/uploads/2022/02/s21g0482.pdf