Georgia Judge Upholds $250,000 Slip And Fall Verdict Against Wal-Mart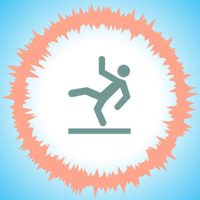 A slip and fall accident can lead to serious medical complications. Aside from dealing with any broken or dislocated bones, there is always a risk of a post-accident infection. So when an accident is the result of a property owner's negligence, they can and should be held financially responsible for such complications.
For example, a federal jury sitting in Valdosta, Georgia, recently ordered Wal-Mart to pay a shopper $250,000 after she developed an infection following a slip and all accident. This case began when the plaintiff shopped at a Wal-Mart store in Georgia. She slipped and fell in a puddle of liquid that was left on the floor.
The fall fractured the plaintiff's thumb. This required surgery. Unfortunately, after the surgery the plaintiff developed a staph infection in the joints and bones of her hand. This particular type of infection was highly resistant to antibiotics.
The plaintiff sued Wal-Mart for damages, alleging its negligence caused her accident and the subsequent injuries. The crux of the plaintiff's case was that Wal-Mart failed to maintain reasonably safe cleaning procedures to ensure there were no puddles of water left in the store aisles. Wal-Mart denied negligence, and argued that even if it was to blame for the accident, the plaintiff's staph infection was the result of "her own failure to mitigate her damages by keeping her wounds clean and dry so they would not become infected."
As previously noted, the jury returned a verdict for the plaintiff on Wal-Mart's liability for both the accident and the staph infection. But the jury agreed with Wal-Mart that the plaintiff, to some extent at least, did not follow her doctor's instructions following surgery and by doing so failed to mitigate her damages. In the end, the jury still awarded $250,000 in damages, which took the failure to mitigate into account. The jury also found that Wal-Mart presented a "frivolous" defense and ordered it to pay an additional $9,000 in damages. Wal-Mart then appealed to the judge for a new trial.
While the judge did toss the $9,000 in sanctions for offering a frivolous defense, he affirmed the underlying personal injury verdict. In a post-trial motion, Wal-Mart argued that the jury should have been instructed to apportion damages between itself and the plaintiff for the slip and fall accident itself, not just the failure to mitigate. The judge rejected this argument. Not only did Wal-Mart fail to raise this issue during the trial, but the court noted that had the jury believed the plaintiff "failed to exercise ordinary care while shopping at Wal-Mart," it would have returned a defense verdict.
Speak with a Cobb County Personal Injury Attorney Today
Slip and fall accidents are no small matter, especially when you are the person who has been injured. If you need legal advice or representation in connection with suing a negligent property owner and need to speak with a qualified Atlanta slip and fall accident lawyer, contact Shiver Hamilton Campbell today to schedule a free consultation.
Source:
scholar.google.com/scholar_case?case=16239263047489732699