Federal Regulators Launch Investigation Into Abusive Use Of Antipsychotics In Nursing Homes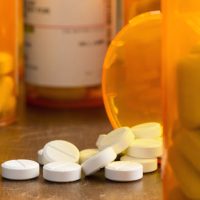 Earlier this year, federal regulators, including the Centers for Medicare and Medicaid Services  (CMS) launched an investigation into the prescribing of antipsychotic medications to nursing home residents across the country. According to initial reports, an alarming number of nursing homes have been regularly misdiagnosing residents with schizophrenia in order to justify the prescription of antipsychotic medications, which can be used as a means of sedation. Sedation, however, comes with dangerous side effects, some of which can be deadly. Misdiagnosing and misprescribing to nursing home residents is both unethical and illegal. Fortunately, nursing homes that engage in these kinds of unlawful practices can be held liable for a resident's losses via a civil lawsuit.
Evidence of Misdiagnosis in Nursing Homes 
An initial inquiry into nursing home practices last year revealed that many facilities code residents as suffering from schizophrenia, which is an extremely rare disorder, despite a lack of symptoms. Marked by delusions, disordered thinking, and hallucinations, less than one percent of the population is thought to have schizophrenia. Despite this, recent reports reveal that the number of residents being reported as having schizophrenia (without a corresponding diagnosis) has been increasing in recent years, with 99 facilities reporting that as many as 20 percent of their residents suffer from the disorder.
Investigators believe that these misdiagnoses have only one objective, which is to more easily control and manage residents through the use of antipsychotic medications, a practice known as chemical restraint. Besides infringing on resident freedoms, prescribing antipsychotic medications to patients who don't need them can increase the risk of heart failure, infections, and death.
CMA Nursing Home Investigation 
In an effort to discover whether nursing homes are misdiagnosing patients with schizophrenia and misprescribing them antipsychotic sedatives, CMS has initiated targeted audits at a number of facilities, requesting documentation of all schizophrenia diagnoses. While the agency has not committed to levying fines against facilities who engage in these practices, nor do they have plans to intervene in patient care or notify relatives of wronged residents, it will monitor the facilities to ensure that the issues are corrected and will reduce the rating scores of facilities that have a pattern of improperly coding residents. Fortunately, the families of wronged nursing home residents also have the option of filing civil lawsuits against unscrupulous facilities, seeking monetary damages in addition to a ruling of negligence.
Contact Our Atlanta Nursing Home Abuse Lawyers 
The unauthorized and unlawful sedation of nursing home residents is an alarmingly common practice in the U.S. If your loved one is showing signs of sleepiness, disorientation, confusion, or uncharacteristic lethargy, he or she may be over-sedated. Nursing homes can and should be held accountable for failing to protect their residents and provide them with safe and adequate care. To learn more about protecting the rights of your own loved one, call the dedicated Atlanta nursing home abuse lawyers at Shiver Hamilton Campbell today. You can reach us by calling 404-593-0020 or by sending us an online message.
Sources:
 usnews.com/news/health-news/articles/2023-01-18/feds-to-investigate-nursing-home-abuse-of-antipsychotics
oig.hhs.gov/oei/reports/OEI-07-20-00500.pdf