Did You Suffer A Car Accident-Related Crush Injury?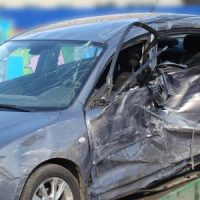 There are a number of different ways that a person can be injured in a car crash. Striking one's head against the steering wheel can, for instance, cause bruising, lacerations, and concussions, while the force of impact can result in broken bones. Some of the most devastating injuries, however, fall under the category of crush injuries, which occur when significant force or pressure  is placed on a body part, causing bruising, bleeding, fractures, and nerve damage.
What is a Crush Injury?
Crush injuries most often occur when a part of the body is squeezed between two heavy objects. In a car accident scenario, for instance, these injuries often occur when a person is ejected from and then trapped beneath a vehicle. They can also happen, however, in any situation where a person becomes pinned against something by another heavy object. These injuries typically result in:
Bleeding;
Bruising;
Fractures;
Lacerations; and
Nerve injuries.
Car accident victims who suffer crush injuries require immediate emergency treatment and in most cases, will also need ongoing critical care.
Crush Injury Complications 
Unfortunately, these injuries are also notorious for involving dangerous and sometimes, life-threatening complications, such as compartment syndrome, which occurs when too much pressure is placed on the muscle and can lead to both muscle and nerve damage and in severe cases, amputation. Infection is also a very real risk for crush injury victims, as many of these injuries involve open wounds, which in turn, can easily become infected, causing high fevers, pain, swelling, and in some situations, tissue death. A person could also suffer from what is known as crush syndrome, which occurs when crushed muscle cell tissue is released into the bloodstream and if left unchecked, can cause kidney damage.
What Causes Crush Injuries?
Crush injuries are the result of the placing of extreme and prolonged pressure on a person's muscles, nerves, soft tissue, and blood vessels. These injuries most often affect the torso, hands, arms, and legs and in car accident occur when:
Two cars crash at high speeds, trapping the victim inside the vehicle;
A vehicle crashes into a stationary object;
A smaller vehicle slides underneath a larger truck;
An occupant is ejected from the vehicle;
A pedestrian is caught between a vehicle and another object; or
A crash victim gets trapped under the wreckage.
Crush injuries are extremely dangerous and very expensive to treat, so it's important for car accident victims who suffered crush injuries in one of the scenarios above, to seek compensation for their losses from the negligent party who caused the crash in the first place.
Contact a Trusted Law Firm for Help
Crush injuries are one of the most devastating injuries that a car accident victim can sustain. For help recovering compensation for your own treatment, lost wages, and pain and suffering, call 404-593-0020 and set up a meeting with the dedicated and compassionate Atlanta car accident attorneys at Shiver Hamilton Campbell. We give all of our clients the individualized attention they deserve and aggressively work to assert and protect their legal interests. Contact us today to get started on your own case.
Sources:
medlineplus.gov/ency/article/000024.htm
ncbi.nlm.nih.gov/pmc/articles/PMC4919827/